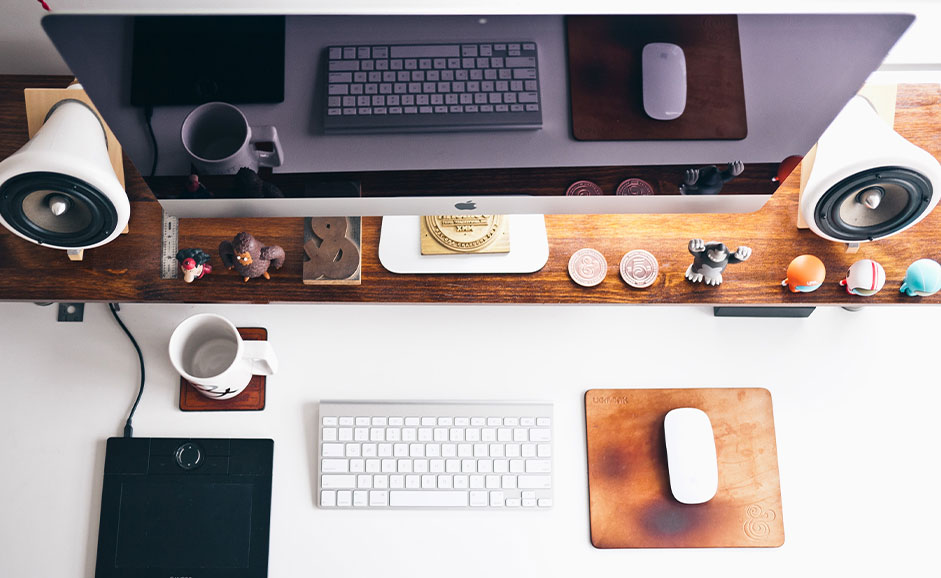 Today we have a special collaboration on our blog. Estelle Liotard*, Content Marketing Specialist, shares with us some keys for an excellent digital strategy.
Marketing plays a key role in growth. What makes it so challenging is identifying customers who want to buy your product and interacting with them successfully. Many marketing gurus claim that this is easily achievable with "perfect winning formulas", but it's more complicated than that.
This shouldn't be a hectic process that's run by intuition and emotion. For every product or service merch that you want to sell, you should develop a clear digital marketing strategy.
When you have a direct program and know exactly what you want to achieve, it gets way easier to plan out your marketing activities. Here you'll find a guide for creating the perfect digital marketing strategy that will help your brand promote, sell and grow.
1. Be Ready for Flexibility and Changes
In the digital realm, things happen so quickly and change drastically, so it's definitely not wise to create 3 or 5-year digital marketing strategies. Changes in customer behaviour, new opportunities and new platforms are cropping up now and then, so it would be best to alter your plan as you go, if necessary.
In a digital marketing strategy, it's great to predict changes that will happen in the short-term correctly, but this can be quite challenging. On the other hand, if you develop a flexible strategy that doesn't crumble down if the slightest variable changes will keep you agile in reactions to new situations.
2. Be Objective and Realistic
Loving your product is awesome – it will keep the spark going even if your brand experiences setbacks. On the other hand, being fascinated with your product to the point where you can't see anything other than how awesome it is, can be harmful. This can leave you blind to possible flaws in your products or services.
If a customer points out any issues, you will ignore them and just write them off as an exception to the rule. When in reality, that's not the case – the opinion of every customer matters.
Don't lose your grip on reality: love your product, but keep the ability to see it from different perspectives.
3. Define the Audience
Your customer base (audience) is the cornerstone of your brand and your company. When you're developing a marketing strategy, your goal audience-wise is to either:
Reach your existing customers.
Reach potential customers who might be interested in your product.
Reach potential customers who have not yet been introduced to your product.
When you define these three, it's much easier to develop the other segments of your strategy and make them align with your target audience.
4. Decide What's Done In-House and What's Outsourced
Many marketers believe that they have a pretty clear picture of what they're able to do themselves, but every time something gets too complicated or time-consuming, they go ahead and outsource the work. And of course, this shouldn't be a problem, as we've mentioned – the strategy should be flexible and adaptable – but it can cause a reshuffle in your budgeting.
If you or your team members are unskilled in some areas or don't want to deal with these challenges, decide what work you want to outsource at the moment you're creating your digital marketing strategy.
5. Find the Right Channels
For each social media channel where you want to present your brand, you should design and follow a specific marketing plan. When you're uncertain about which channels you should focus on, you have three choices:
· Hire a digital marketing consultant: They will know exactly which channels you should focus on, to reach the audience you want to reach.
· Change as you go: You can just go for it and try approaching each channel and then adapt your resources and efforts according to the results from each of them.
· Try A/B testing: If you don't want to invest too much time and money without knowing which platforms will work best, you can compare their success in an experimental environment.
6. Allocate Your Resources Wisely
Just like with channels, you need to know how much time and money you will spend on each of your marketing activities. This is one of the biggest mistakes of bad marketing strategies and plans, which end up going way over budget due to incorrect preparation. 
7. Set S.M.A.R.T. Goals
SMART goals can be an excellent guideline for your entire digital marketing strategy. The acronym denotes all the features that your strategy should contain. It should be:

In terms of digital marketing strategies, specificness means that you should be very clear on the goals you want to accomplish. "Having more followers" is not a specific goal. On which platforms do you want to increase your follower count? By how much and until when?
This is an excellent outline for all sections of your digital marketing strategy.
8. Be Clear on Work Division
A good digital marketing strategy also includes the information on how the tasks outlined in the marketing activities calendar will be done: whether approval is needed and how much work hours should be spent on each goal or activity.
9. Compose a Content Calendar
If you're like most brands in today's market, content marketing is one of the go-to ways you reach your customers and interact with them.
To have a better plan and systematically approach your future marketing efforts, you should add a content calendar to your digital marketing strategy. This way, you will know how many content pieces you can expect during a certain period of time. In turn, this will make it easier for you to calculate the time necessary to do it and the resources needed.
10. Discuss the Potentials
If you and your team are considering introducing another marketing channel that you're not sure of yet, you can include the thoughts and discussions about the platforms you were considering in your digital marketing strategy.
The point of doing this is that, if someone new joins your team, they will know exactly where you stood regarding a particular marketing platform in the most recent digital marketing strategy.
In this section, you can also mention the tech tools, apps and platforms that you plan on using to improve your digital marketing efforts. It's also important to review the technology you've been using so far and decide whether it's useful and if it's time to stop using it.
A clear, high-quality digital marketing strategy is your path to successful sales and growth. Any type of marketing effort that happens on a grand scale without proper planning or measurement is much more likely to fail.
*Estelle Liotard is a professional writer, blogger and content marketing specialist at EssayAssistant and BestEssayEducation and content editor at GrabMyEssay and Supreme Dissertations.