WE DEVELOP UNIQUE MOBILE EXPERIENCES FOR
SPORTS FANS THROUGH THE CREATIVE ACTIVATION
OF CONTENT
AND THE MOST ADVANCED TECHNOLOGY.
We have a qualified tech team that integrates web developers, apps creators, cloud engineers, and innovation specialists, among other profiles, to deploy all our technology.
We develop cutting-edge technology and put the latest advances at the service of sports brands to enhance the digital fan experience. 
To the official and exclusive content of clubs and competitions, we add tech to create services that highly engage users. All our services integrate state-of-the-art technological features that add value to their proposal and make them stand out.
Artificial Intelligence is applied to create dynamic sections of content based on user preferences – creating structures and automatic recognition of athletes in photos and videos.
Augmented Reality applied to the creation of original filters for sports fans and the display of virtual objects as trophies over the user's reality.
Real and immersive virtual experiences such as extreme sports or official stadium visits.
Technology to transform mobile content into audio playlists and make sports information accessible to more users through voice players.
Real-time conversion of data into content to follow live different sports competitions.
Technology for transforming any streaming signal of a competition to be consumed in a web browser.
Autonomous Chatbot for interactive games and quizzes on current sports events.
Original sport-inspired collections built on Ethereum and Solana networks.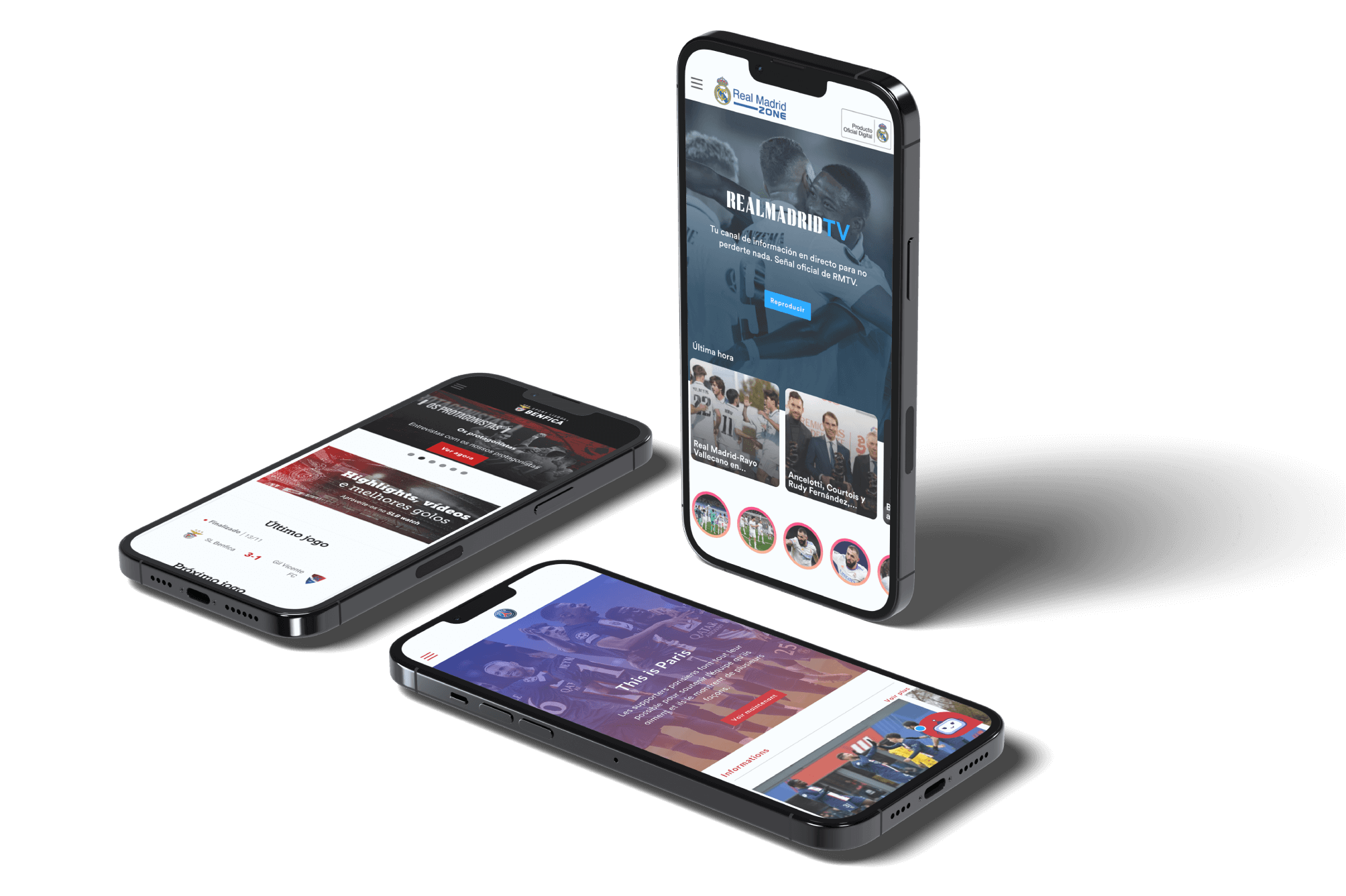 TECH TO SHAPE THE FUTURE OF SPORTS FANS EXPERIENCE