Art and sport: from difference to union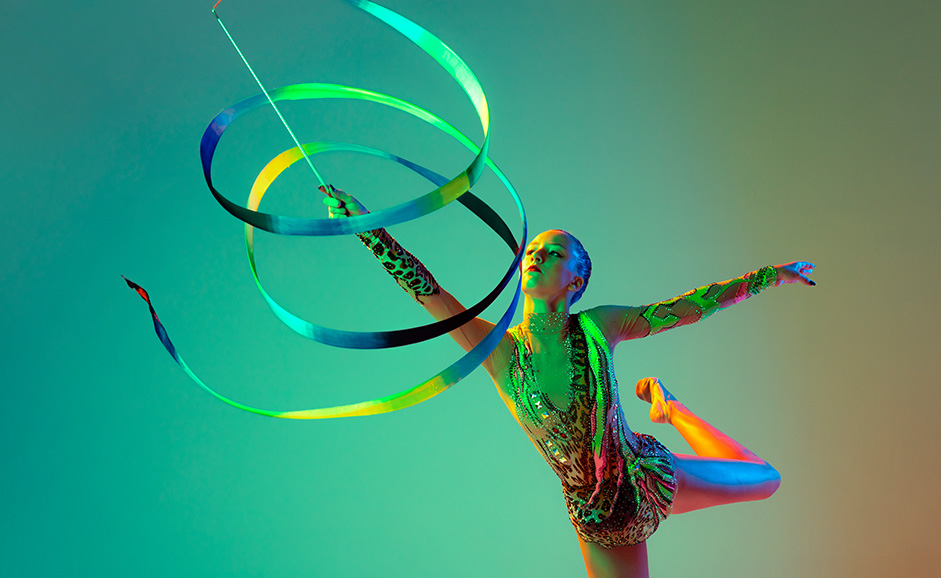 Can we bring 'the sportsman' and 'the artist' closer together? Do the worlds of sport and art have anything in common? Or are they two radically different worlds? Although the question continues today, we can see a certain closeness between these two disciplines. With the birth of social networks, a new art form has also developed and become popular, changing how we regard sport.
Sport in art: an ancient phenomenon
From ancient times to the present day, sports, and more specifically, athletes, have been represented and valued in art. Since then, artists have used various artistic media, including sculpture, ceramics, engraving, photography, collage, etc.
In the ideology of Ancient Greece, physical superiority and moral perfection were two inseparable foundations. That's why it's common to find representations of athletes in action in ancient sculpture and statuary, on vases, mosaics and wall frescoes. Representing the physical effort associated with play also highlights man's original qualities: agility, endurance and cunning. These representations also witness the evolution of certain sporting practices, particularly Olympic ones, such as wrestling, running and discus throwing. One of the most famous statues of Antiquity, attributed to the sculptor Myron (5th century BC), depicts an athlete throwing a discus.
Over the centuries, the sport has continued to be represented in art: horse riding, jeu de paume, running… There have been many works that perfectly illustrate the place that sport has taken – and continues to take – in society. While for a time – particularly in the Middle Ages and under the Ancien Régime – the artistic appreciation of sport was somewhat lost, it was during the 19th century that famous artists such as Claude Monet, Picasso, Edgar Degas, René Magritte and Edouard Manet revived the appreciation of sport in art.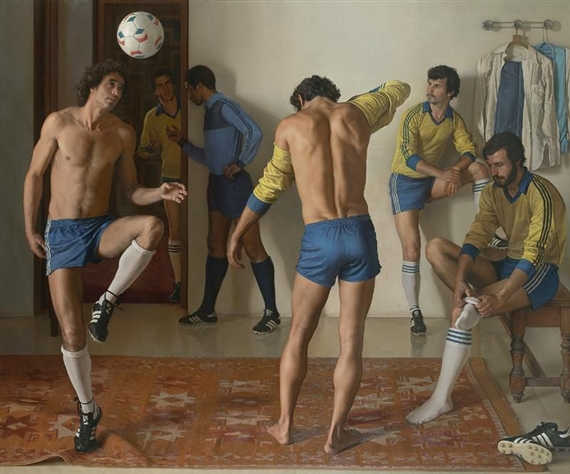 Sport in contemporary art
Whether as a result of these excesses or simply a shift in artistic aims away from representing reality as it is, sport in art became increasingly rare in the second half of the 20th century. Despite this, Francis Bacon's paintings and Nicolas de Staël's series on footballers and the Parc des Princes show that interest in the subject has not waned.
During the 80s and 90s, sports made its presence felt in art. This resulted from a twofold trend: sport left the stadiums, spilling over into all areas of our daily lives, and art once again turned its attention to its surroundings. Times changed, and so did the way the sport was represented. During this period, the representation of sport in art was no longer based on the image of the body in action, as it had been in the past, but instead focused on the objects associated with its practice. We find artists such as Claudio Bravo (1936-2011) with his work "Before the game", Jens Ullrich with his collages, and Chloé Ruchon with "Barbie-Foot". According to Jean-Marc Huitorel, "art considers sport in its dual dimension of pleasure and alienation".
In honour of Piet Mondrian and the 100th anniversary of the De Stijl art movement, a Bossaball court inspired by the Dutch artist has been created. Mondrian was one of the best-known artists involved in this international art movement, and his abstract paintings quickly became famous worldwide, serving as a guiding light for the movement. His fundamental concept was projected onto the Bossaball courtyard plan, and the Vienna Calling exhibition bowl was played on a giant Mondrian-inspired creation.
Moreover, the Colombian team's shirts and a new design for the original bossa-balls were reminiscent of the Dutch painter's style. Mondrian's legacy was also used as a model for the Vienna Appeal Cup, film after film, at the Beach Volley World Champs: contemporary art in sports mega-events!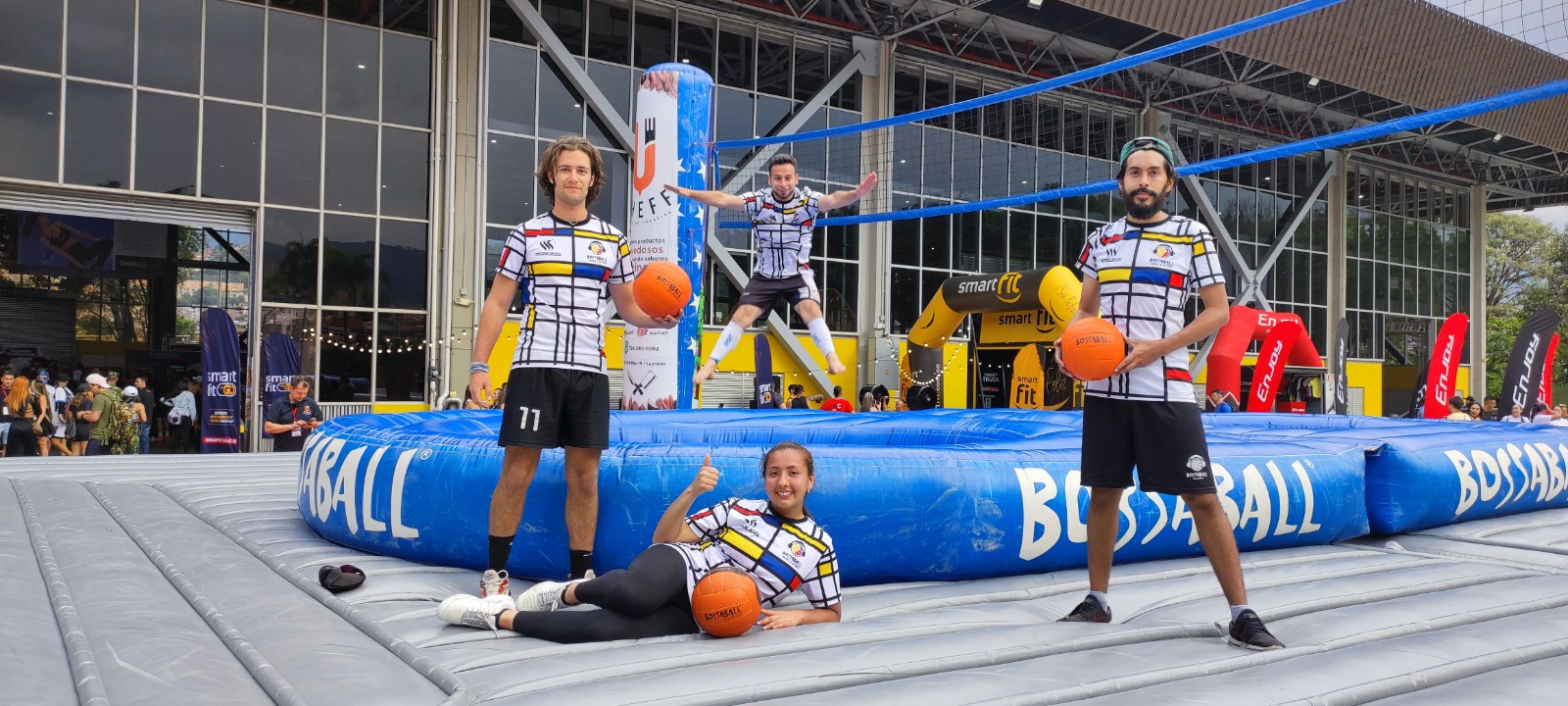 Art and sport in a digital society
These days, art is no longer confined to museums and galleries but is spreading to social networks and displayed differently. Works of art (drawings, paintings, sculptures, etc.) are perfect content for social networks. They provoke emotion, discussion, and, as a result, shares. The media coverage of sports and art means a broader audience, thanks to the notion of sharing and the ease with which artistic content can be created. Indeed, art has changed and evolved, and while traditional methods still exist, new ones have emerged. These new methods include video editing and photography, which frequently include sports.
Platforms such as Tik Tok and Instagram are the most popular for sport and art, allowing everyone, professionals and individuals alike, to showcase their creations. However, the perception of art has changed. Outside the networks, it is no longer a question of seeing the work but showing it to those around you. For Jia Jia Fei, Head of Communications at the Guggenheim in New York, "the notion of 'I saw this exhibition or that masterpiece with my own eyes' has been replaced with social networks by 'I was there, and I'm showing it'. The fact of having been able to observe a work face-to-face in a museum has been replaced by the desire to share this artistic encounter on social networks. The more content is shared, the greater its value.
Setting up your Facebook or Instagram page is a relatively straightforward process, which can pay off handsomely if you're prepared to put in the time. The works then make their way online and catch the eye of Internet users, even those with a more or less marked interest in art.
Sports are often described in the media as works of art, and the most popular sportsmen and women as artists. They are the subject of these famous digital creations, video montages, photos or drawings. For a large part of the new generation, the cult of sport is back in full swing: mastering a sport is now an art, and it is portrayed and transcribed as such.
Are the two disciplines so different?
In short, art and sport are two distinct disciplines. However, they are not incompatible – on the contrary, sport and athletes have inspired artists of all kinds for centuries. Once based on the aesthetics of the athletic body, representations have taken the form of pictures centred on the beauty of movement, sport and the athlete. Social networks have popularised the artistic aspect of sports and enabled professional and amateur artists to showcase their work more effectively and quickly. More graceful sports, such as ballet and rhythmic gymnastics, are regularly painted or photographed, but football, rugby and swimming inspire great artists. It may not be evident to everyone that sport is an art form, but it is undeniable that they can perfectly combine.
Thank you to our colleague Maëlle Thivat for bringing us her enlightening vision of how art and sport go hand-in-hand, nourishing each other over time.