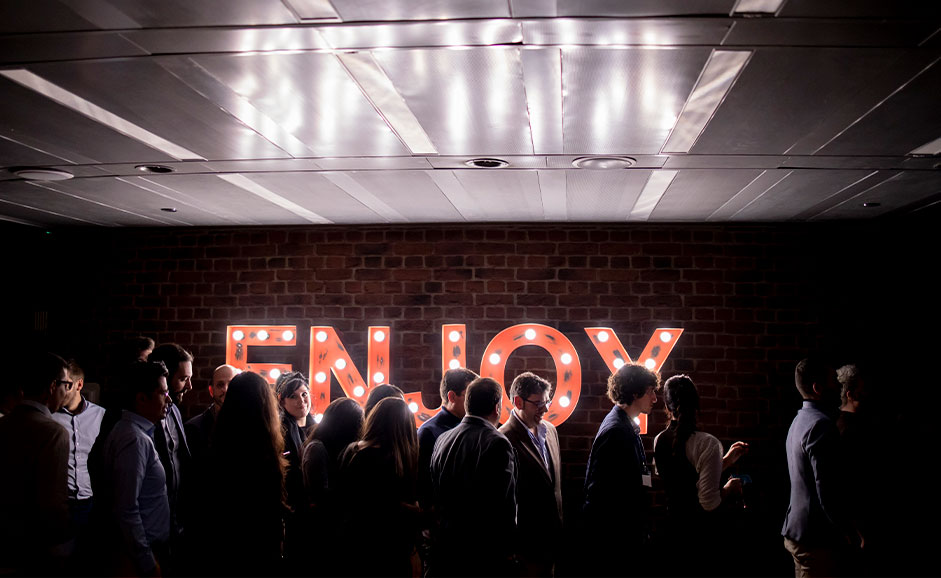 Christmas party? Maybe sounds like organising a simple dinner, renting a local and reserving some dishes to eat altogether once a year, but what is behind this event? Here's what you need to know!
Months of preparations and a whole team that is waiting for this day.
An internal communication event is more than that, it is aimed at making employees feel in love with their company. At Telecoming we believe that the combination of hard work and fun is the perfect mix. That's why HR and Communications collaborate in finding and bringing together people with similar motivations who will fit the company spirit and be able to live it.
In a technological environment, innovation is essential. With each and every event, we have to try to bring up a new idea to surprise and inspire the guests.
The first brainstorming is where this idea emerges. It is fundamental to know your company and the message you want to transmit.
How to continue growing could be one of the principal points and growth is impossible to obtain if the employees don`t feel part of their company's objectives.
From Telecoming we want to wish you a Merry Christmas and Happy 2020!