As you know, we like to brag about internal talent in our (amazing) corporate blog. The team is Telecoming's greatest asset, which drives us to be one of the most competitive companies in our sector. And creativity has a lot to do with this. It is one of the key levers of our success! That's why today, we are proud to share with you some great stuff. It is one of the creations of Juan Carlos Torres, Team Leader-Creative Designer. 
Juan Carlos is one of the candidates for the ProArtists Awards, the competition organised by ASUS technology. This is an annual contest to give visibility to different artists specialising in animation, video, graphic design and photography. 
This year's theme is "Explore Beyond Limits", which encourages artists to push the boundaries of creativity and let the public see the world through their eyes. It is time to look beyond reality and create something truly unique. Through art, make the unreal real and the impossible possible. Below, our Team Leader-Creative Designer tells us more about his creation.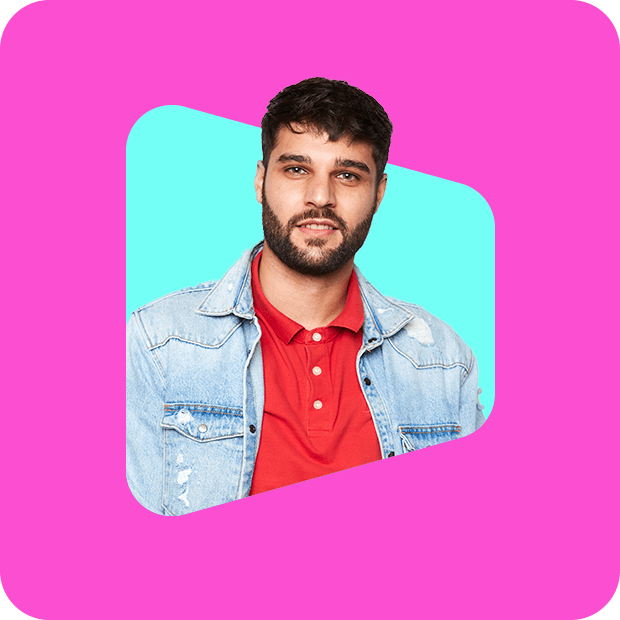 What led you to enter this competition?
It all came about as a result of a conversation with the Telecoming design team about NFTs. We were discussing the boom that these digital assets are having, which I took as a kind of brainstorming session. I already have an NFT collection uploaded to OpenSea, and it seemed like an excellent opportunity to expand my catalogue. 
​
This is the first time you have entered this competition. What was your inspiration? 
The video shows the effect that social networks have on us when creating new content. I intend to express how they influence us when expressing ourselves, depending on trends and social movements.
 In the video, there is an entity with a cube for a face, and the cube changes according to its emotions. This character (The Guardian) is inspired by the entities called "Celestials" in the Marvel comics universe, cosmic entities that dominate the galaxies. The Guardian controls the passage to freedom of expression beyond social influence in the networks.
In that case, I understand that the title of your work has a social function, right?
Exactly, the title I have given my work is "Run for freedom". It means that to overcome the limits imposed by society, you have to run away from them to achieve complete freedom of expression.
What are the design trends you have drawn on? 
I have used some of the trends that are on the rise in the world of graphic design. Both melted style and fluorescent colours are in fashion. The aim is to attract the public's attention by using bright and strident colours. 
On the other hand, glitch art is also present in my creation. It is an effect that imitates the problems that sometimes arise in an image of a corrupted file, simulating a file error. It's a very tech style, which I find very related to gaming. 
Also, before starting any work, I look for inspiration. In this case, I found it in artists like @eduard_ov @magdiellop and @mocagedesign.
If you liked the piece from Telecoming, we encourage you to vote for Juan Carlos' creation! You can do it here. From all the team… Best of luck!
 Subscribe for
Weekly Stories