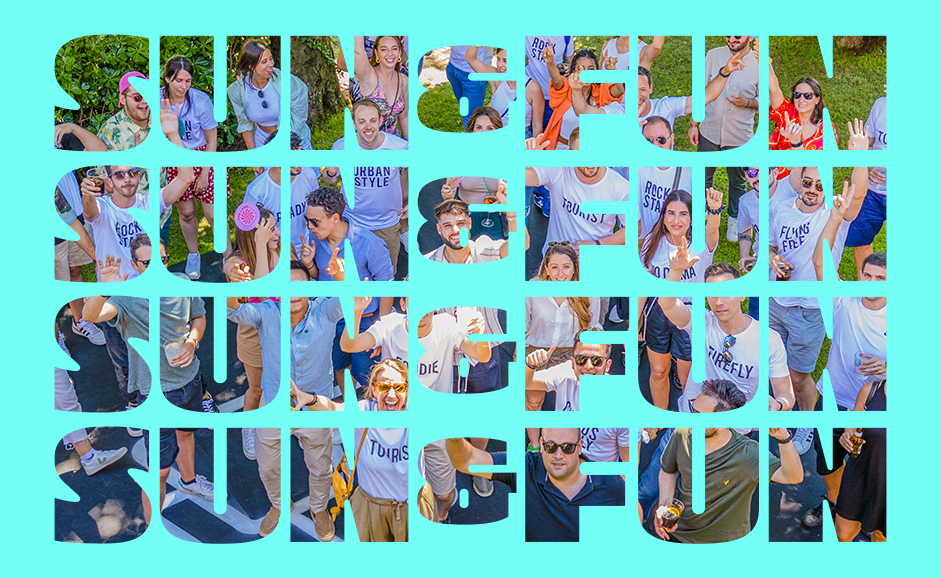 After two years without getting together, we celebrated the Telecoming spirit again last week, as only we know how to do it. Our Outdoor 2022 " under the slogan Sun&Fun" challenged us to work on two corporate values: Brave and Fun.
During the morning, our staff was split into 12 teams for whom we had prepared a personalized adventure based on their tastes and hobbies. The objective was to carry out a BRAVE action to enjoy the FUN experience together later. We detail some of them through the testimonies of the protagonists.
Skydiving
Man has always wanted to fly. In Madrid, there is a place where they make that dream come true, but it requires courage and (something we didn't know) some physical vigour. The Flying Free team, made up of 8 intrepid, enjoyed the experience, and they tell us about it.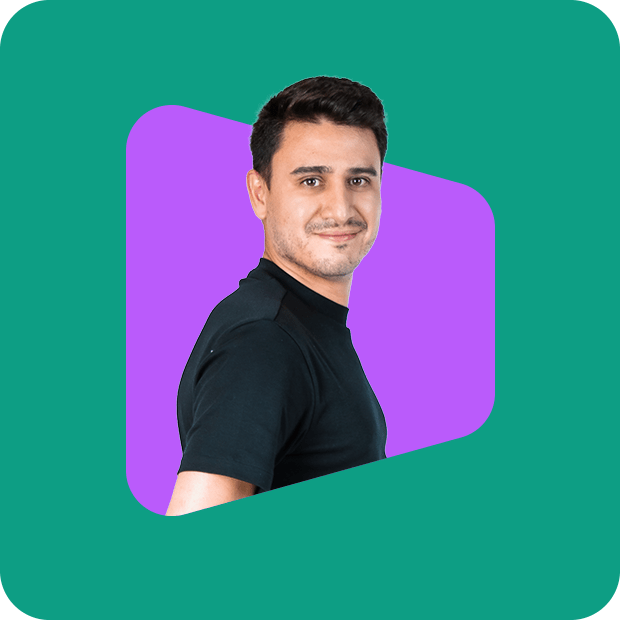 Rodrigo Castillo, Product Owner at Telecoming says:

"The experience with the Flying Free team was very fun. We were profiles from different company areas, so it was an opportunity to share and meet new colleagues. We had a great time inside the tunnel. None of us had flown before, so we all gave each other a lot of support, we made the most of the experience, and it is certainly something that I would repeat."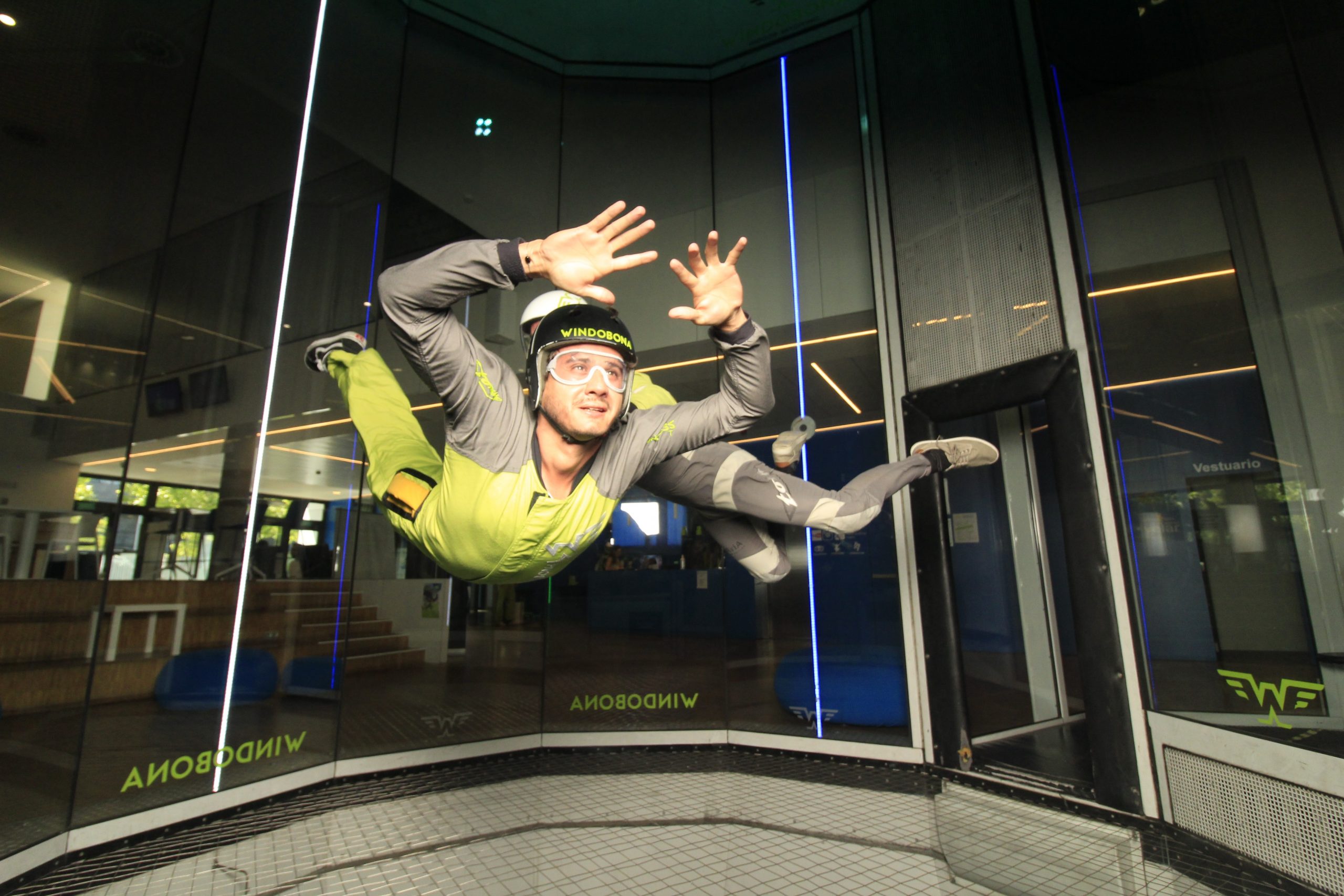 Spicy cooking class
Spain is a country with a great gastronomic culture. We are recognized all around the world for our talent and innovation. During our outdoor, 8 Foodies dared with the stove to cook a typically Spanish dish " patatas bravas " and another imported from Mexico: chicken tacos with chilli and red curry.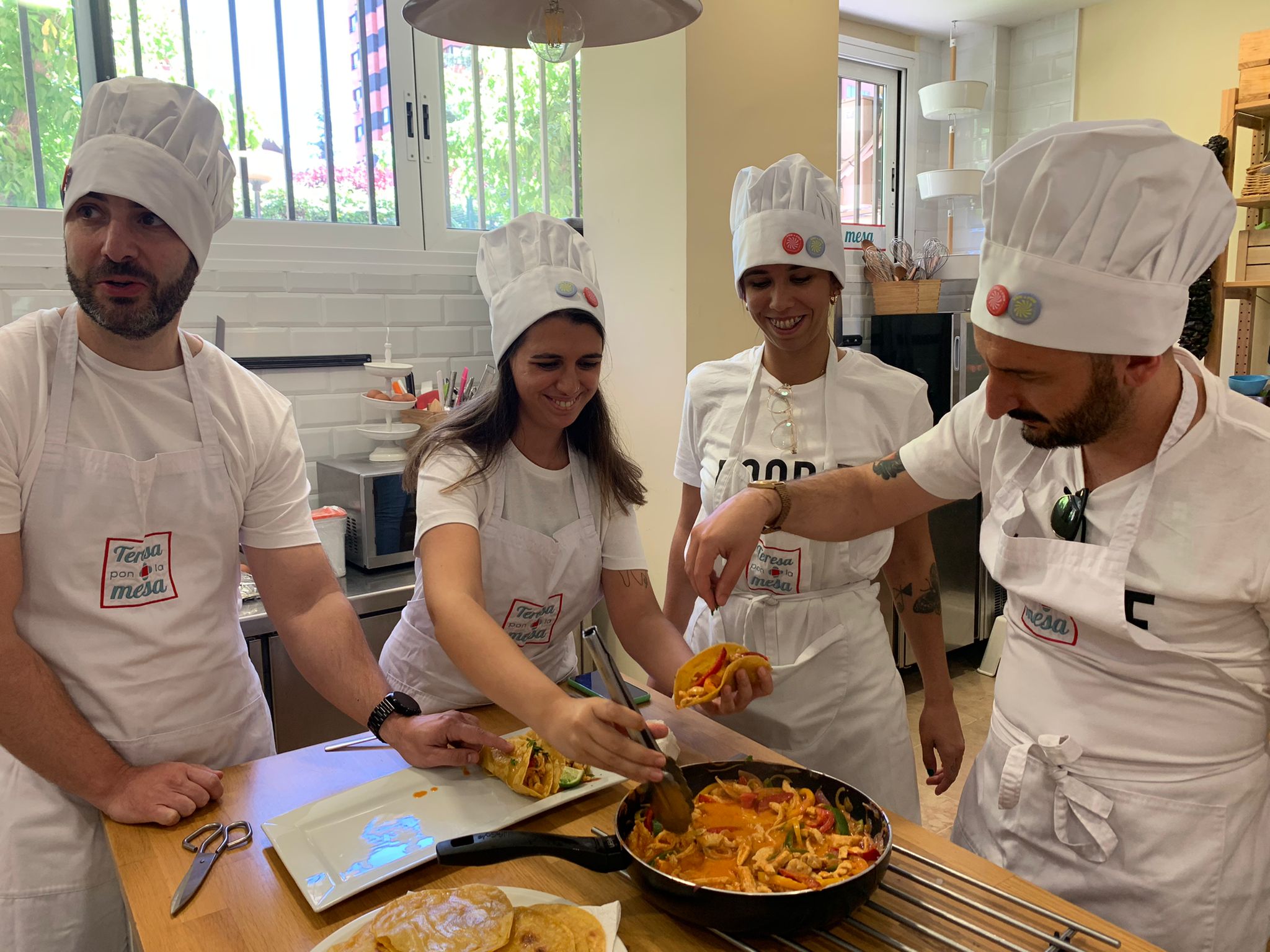 Eduardo Muñoz, one of the protagonists, explains: "It was a great experience in which the best was undoubtedly the team. We learned to make, in addition to a brava sauce that was very good and had nothing to envy any restaurant, some finger-licking chicken tacos with unusual ingredients. We could get to know each other better, toast with a good beer and see our Board get hot while he ate chilli."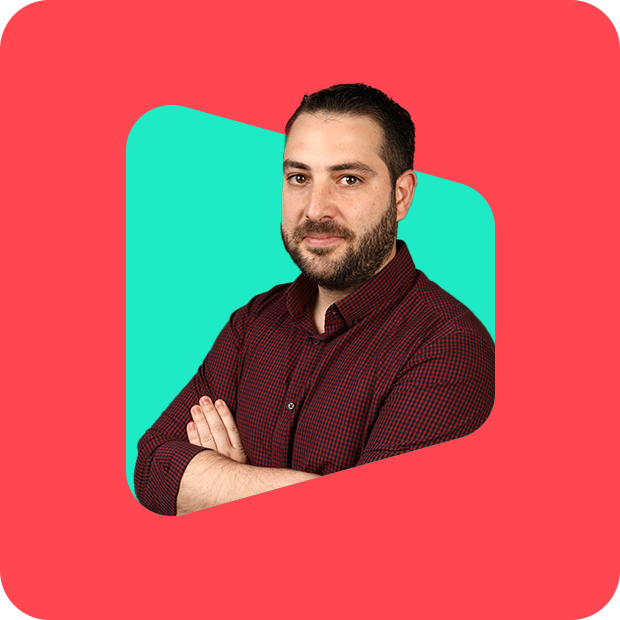 Recording a hit song
At Telecoming, we always say that the human team is the best asset for the talent it brings to the organization. In terms of music, we also have great talent within the company. The Rock Star team consisted of 8 professionals who knew how to play music and sing, in addition to technology, marketing and other exceptional skills. They demonstrated it in a professional recording studio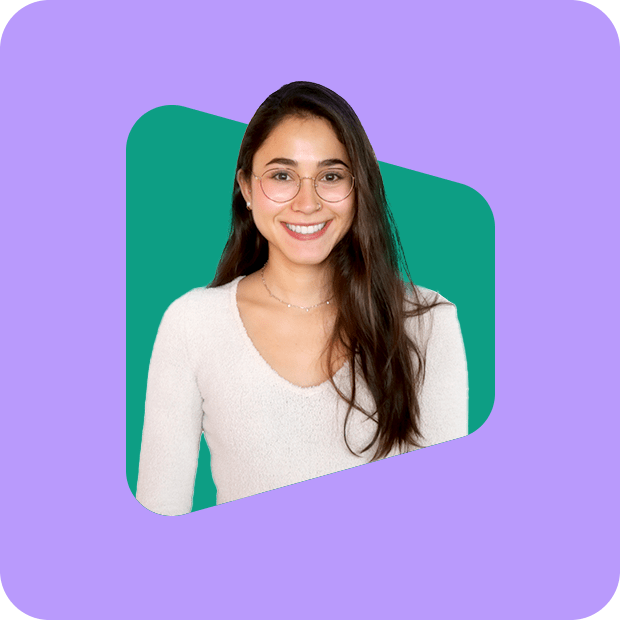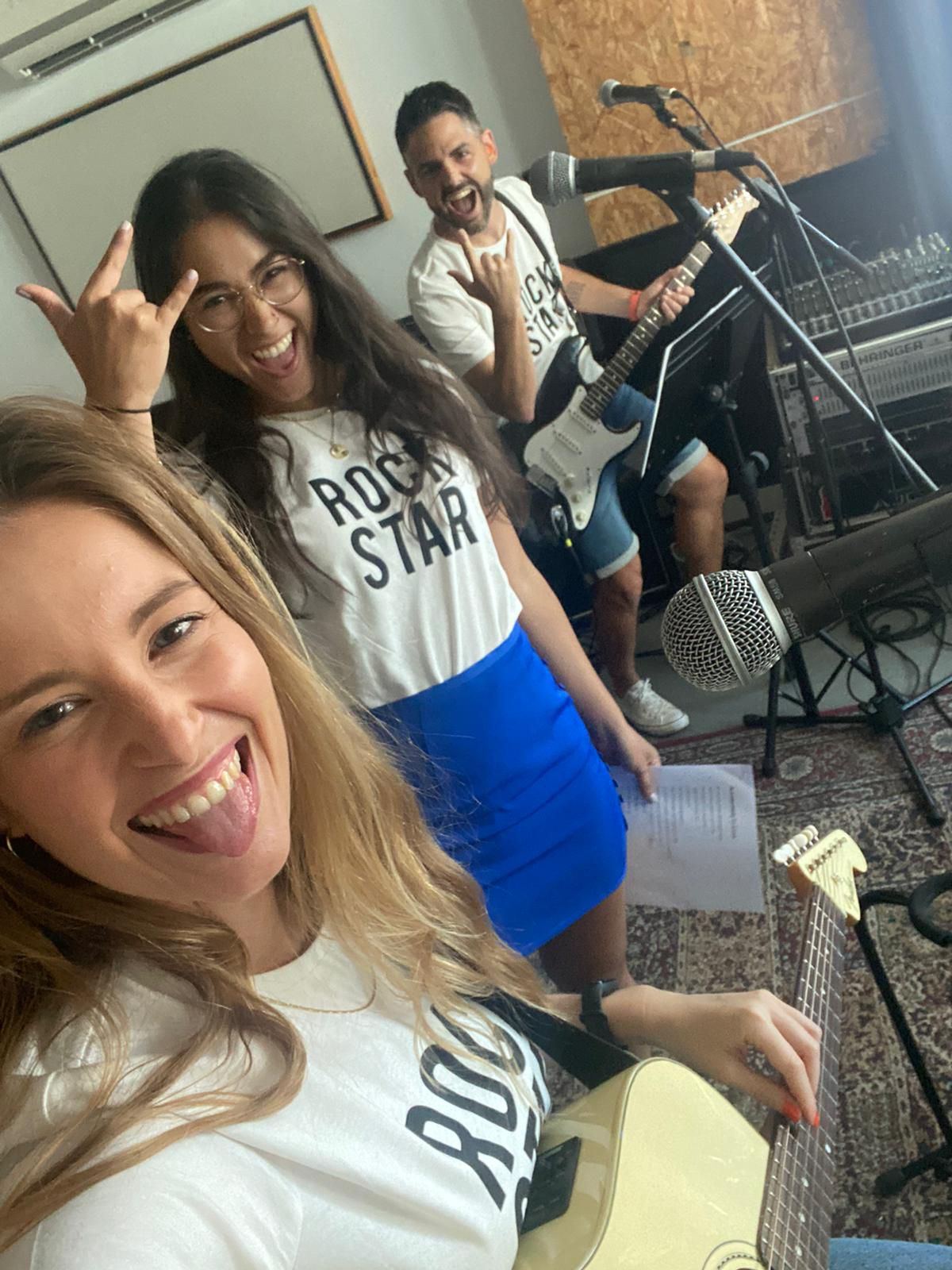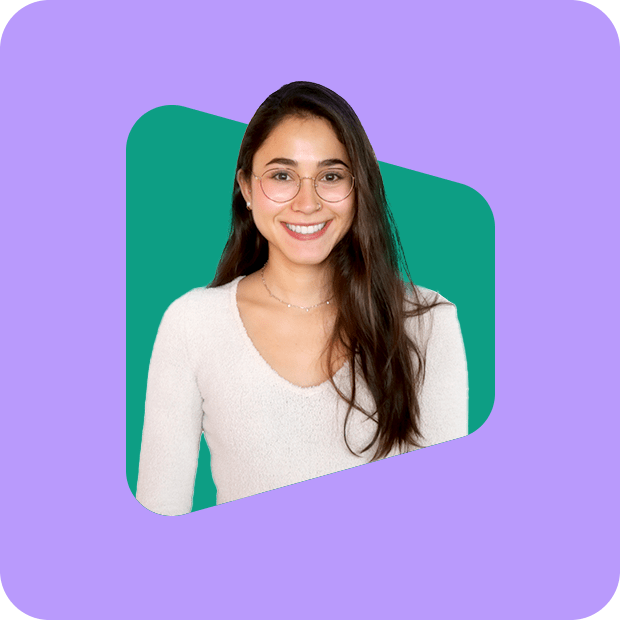 Melissa Ortiz, Marketing Specialist, talks about the experience: "In 1.5hrs, 8 employees from Telecoming had to learn the song Accidentally in Love, record audio and film a music video. This activity really tested our teamwork and communication skills, and I am glad we were able to pull through. We had a blast doing so, and I am grateful for the group I was in. Rock on, Telecoming!"
Corporate graffiti
Our team named "Urban Style" dared to paint with spray – nothing more and nothing less, the photocall of the event. They dressed up like authentic astronauts (we remind you that we are in Madrid, and it was more than 30 degrees!) to learn how to outline, colour and build graffiti almost 3 meters high. The art piece served us as a graphic resource throughout the corporate event, and everyone went through it to take pictures.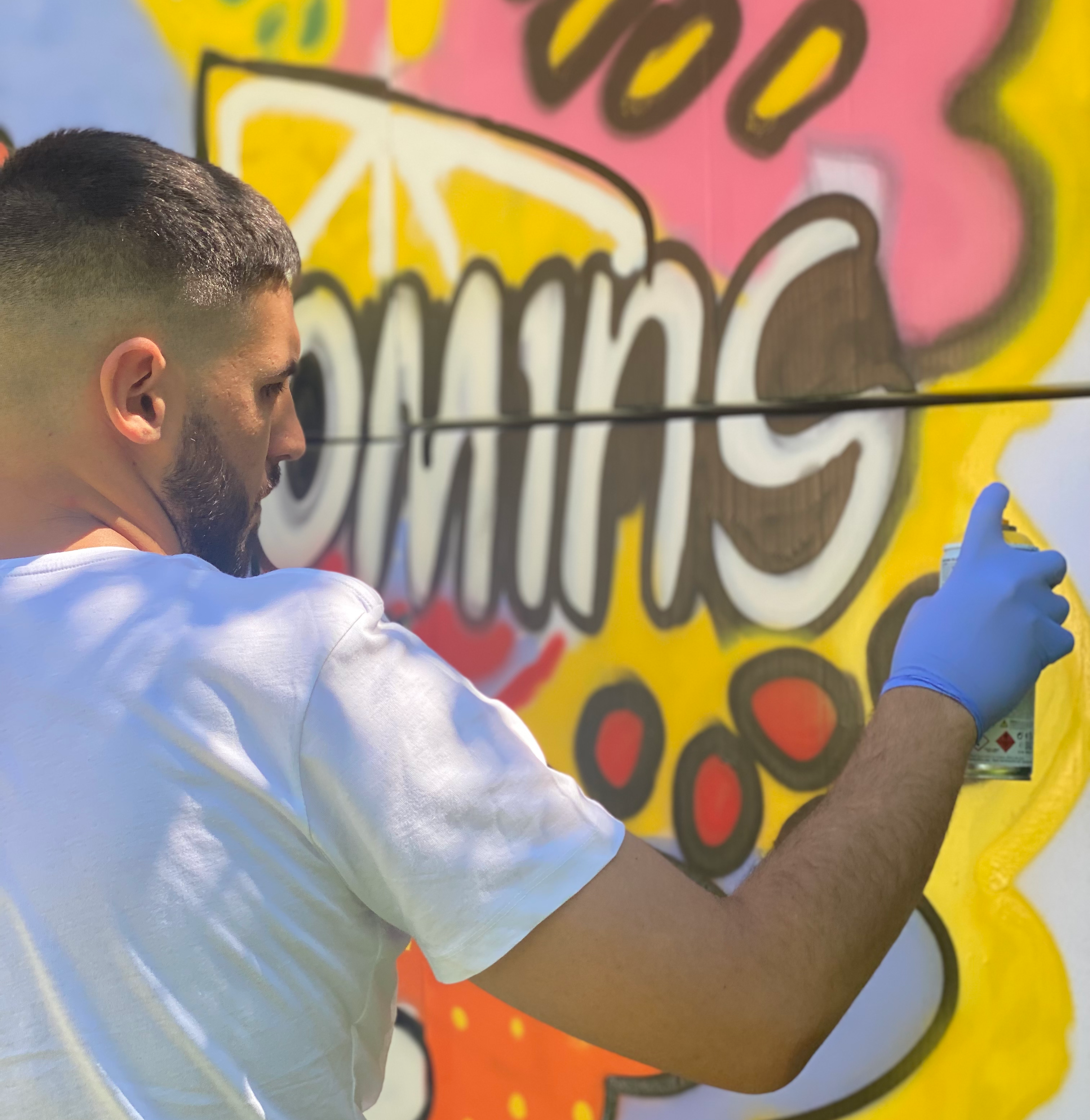 Hande Babal, from the Operations team, shares her experience:
"The graffiti experience is very amusing if you like art. We combined the modern spirit of the company with an artistic activity that we showed to the entire organization. The best was sharing a good time with colleagues from other areas and building something together. This is how we must face all the challenges that arise on a day-to-day basis, with coordination, teamwork and creativity."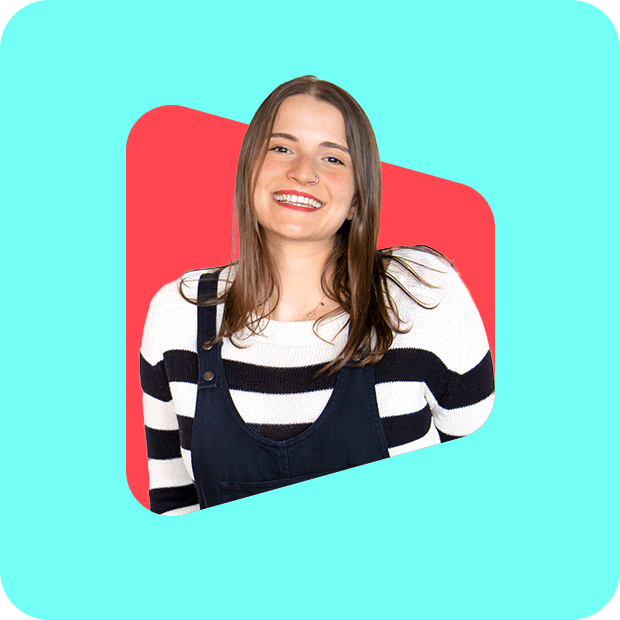 The effort in Telecoming is rewarded. On this occasion, it was a barbecue with live music and a DJ session until almost nightfall. We know how to work hard, and of course, we know how to party.
 Subscribe for
Weekly Stories