Meet us at Global Carrier Billing Summit in Berlin
On next 27th and 28th of September, Telecoming will attend the Global Carrier Billing Summit in Berlin.
The GCB Summit is the most important event in the Direct Carrier Billing (DCB) industry, celebrated annually.
It brings together all operators, aggregators, technology providers, content providers and regulators from around the world to discuss the future of DCB.
"It is an excellent opportunity to support this year's GCB Summit as a platinum sponsor. I am looking forward to the spotlight panel discussion, "DCB: the hidden payments giant", in which I will have the pleasure of moderating with colleagues from companies such as Vodafone, Orange and Juniper Research. I believe we will have a conversation of interest to the whole industry."  Ali Karaosman, Operations Director MEA.
We are happy to support the event, as we have been DCB advocates since our foundation in 2008. Below we share all the information for you to join us during the event or by attending our keynotes. 
We will be waiting for you!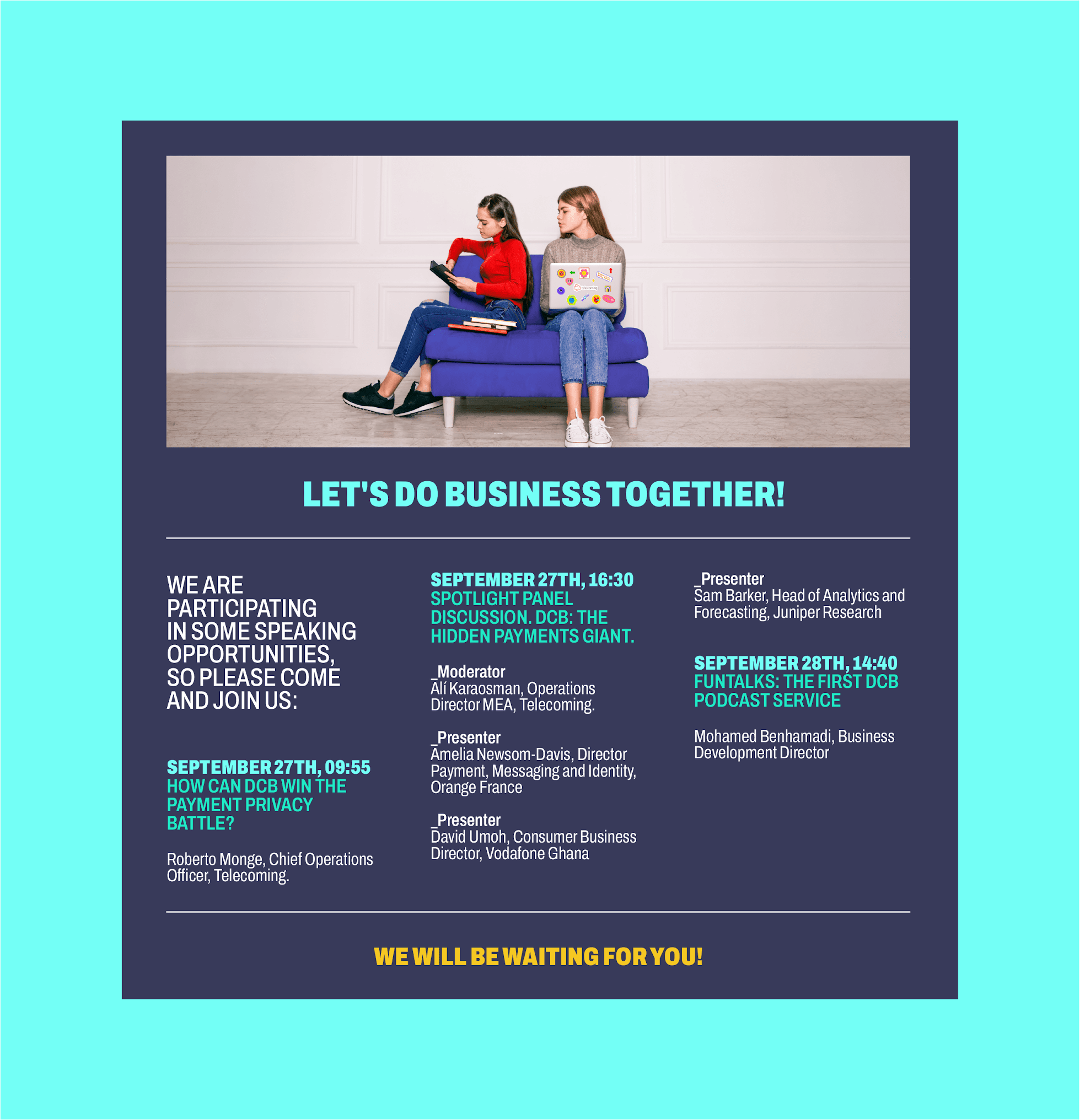 Subscribe for
Weekly Stories