All about the next edition of GCB & Mobile Payments 2023 with Lisa Bondarenko, Informa Tech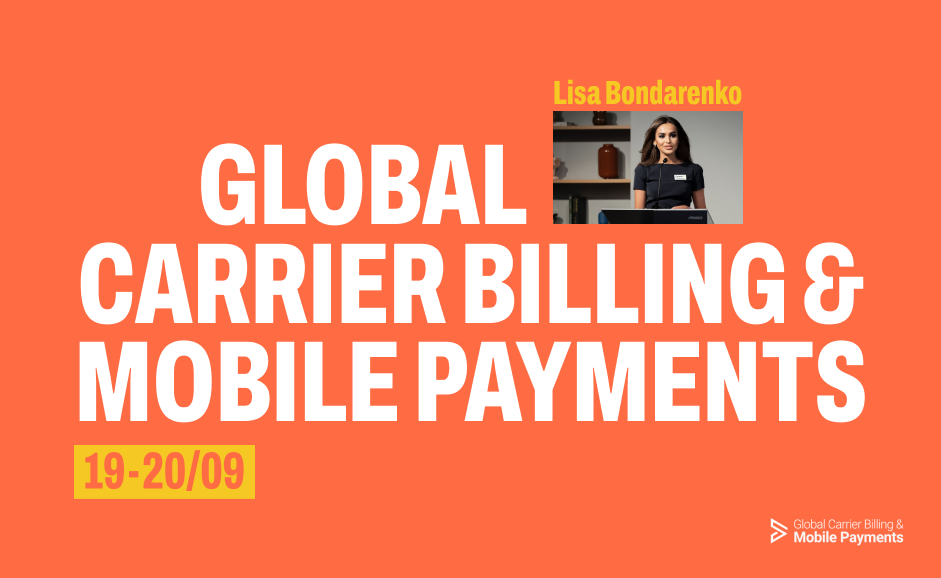 Following September 19th and 20th, the Global Carrier Billing & Mobile Payments event, which connects all the leaders in the carrier billing industry, will take place in Amsterdam. Telecoming will attend one more year as a sponsor, and we have had the pleasure to interview Lisa Bondarenko, Conference Producer and Service Provider at Informa Tech, in our blog.
Why did you combine the GCB Summit event with Mobile Payments this year?
This year's decision to combine the highly anticipated GCB Summit event with a focus on Mobile Payments stems from our commitment to creating a dynamic and enriched experience for all participants. By merging these two exciting domains, we aim to expand the scope of discussions and address the rapidly evolving landscape of digital transactions.
The integration of Mobile Payments brings to the forefront the transformative potential of e-wallets as another convenient, secure, and versatile payment option within the ecosystem. This strategic move aims to foster a deeper understanding of how e-wallets can reshape traditional payment paradigms, attract a diverse range of industry experts, and ultimately elevate the event's impact by catering to a broader audience who share an interest in both the GCB sector and the forefront of digital financial innovation.
Why Amsterdam?
Amsterdam was the natural choice for this year's GCB & Mobile Payments Summit event based on the valuable insights gathered from our annual post-event surveys. Listening to our participants, who are at the heart of this gathering, we are thrilled to fulfil their preferences and deliver the event in this vibrant city. The EU-based location not only lends an air of international accessibility but also ensures a seamless and convenient commute for all attendees.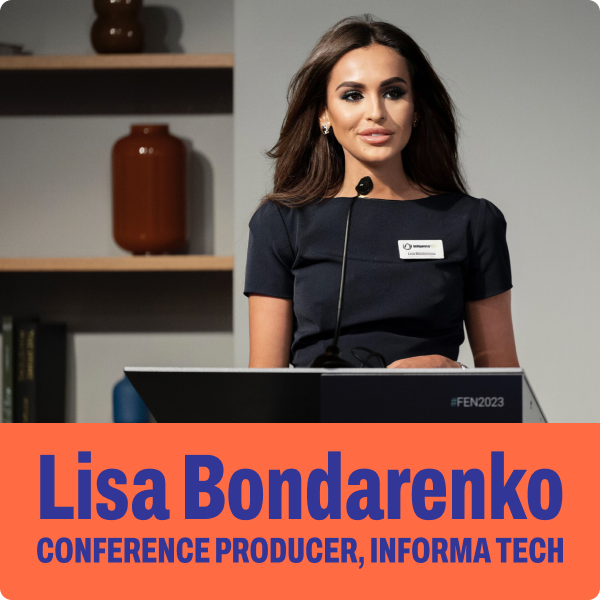 "We look forward to witnessing thought leaders, industry experts, and stakeholders come together to exchange insights, share best practices, and explore the vast potential of this dynamic landscape."
Lisa Bondarenko – Conference Producer at Informa
Amsterdam's rich cultural heritage and world-class facilities enhance the experience, offering an inspiring backdrop for engaging discussions and networking opportunities. This decision embodies our commitment to creating an event that reflects the desires of our participants while also harnessing the strategic advantages that Amsterdam brings to the table.
What do you expect from this edition of GCB & Mobile Payments?
This year's event holds immense promise as we anticipate a convergence of innovative ideas, dynamic discussions, and valuable networking opportunities. Our expectations are centred around fostering a deeper understanding of the symbolic relationship between the GCB sector and the realm of Mobile Payments, with a specific emphasis on the transformative role of e-wallets as a payment option. We look forward to witnessing thought leaders, industry experts, and stakeholders come together to exchange insights, share best practices, and explore the vast potential of this dynamic landscape.
Additionally, the choice of Amsterdam as the event location, based on the participant preferences and its EU-based convenience, is poised to create an environment conducive to meaningful interactions, collaborations, and knowledge sharing. Ultimately, we envision this year's event to catalyse new partnerships, spark innovative strategies and contribute to the continuous evolution of the financial system.
What kind of companies attend this year?
The GCB Summit event attracts a diverse array of companies spanning various sectors and industries, all of which share a common interest in the Global Commerce and mobile payments landscape and expand the realm of mobile payments and digital financial innovation. Starting from the leading MNOs across the EU, the agenda is enhanced with new speakers from Africa, APAC and MENA. We look forward to hosting our e-wallet speakers, who have led to the revolution in payments across the African continent, exploring the paths to regulation transformations in APAC, bundling services across the continents, and the newly fangled options for consumers in the developed markets.
What is it like to work with Telecoming?
For me, working with Telecoming is a truly enriching experience. The company's commitment to innovation, customer success, and collaborative atmosphere create an inspiring and productive environment, which they always reflect during speaking at our events. Telecoming's passion for staying ahead in the ever-evolving digital landscape fosters continuous growth and opportunities for its partners and brings meaningful change through the industry. For me, working with a team that consistently delivers exceptional results and fosters strong relationships is a privilege.
What do you like about your job the most?
As a conference producer at Informa Tech, there's a myriad of aspects that I genuinely cherish about my role. The dynamic nature of the job allows me to blend creativity with strategy, crafting events that bring together industry leaders, innovators, and enthusiasts to exchange insights and drive meaningful conversations. What excites me the most is the power to shape transformative experiences for attendees, curating content that addresses the latest trends and challenges in technology. Every detail contributes to the event's success, from identifying thought-provoking speakers to designing interactive sessions. The opportunity to stay at the forefront of technological advancements, connect with brilliant minds, and witness the tangible impact of the conferences I produce makes my role at Informa Tech truly fulfilling and exhilarating.