Metaverse: How is it transforming business?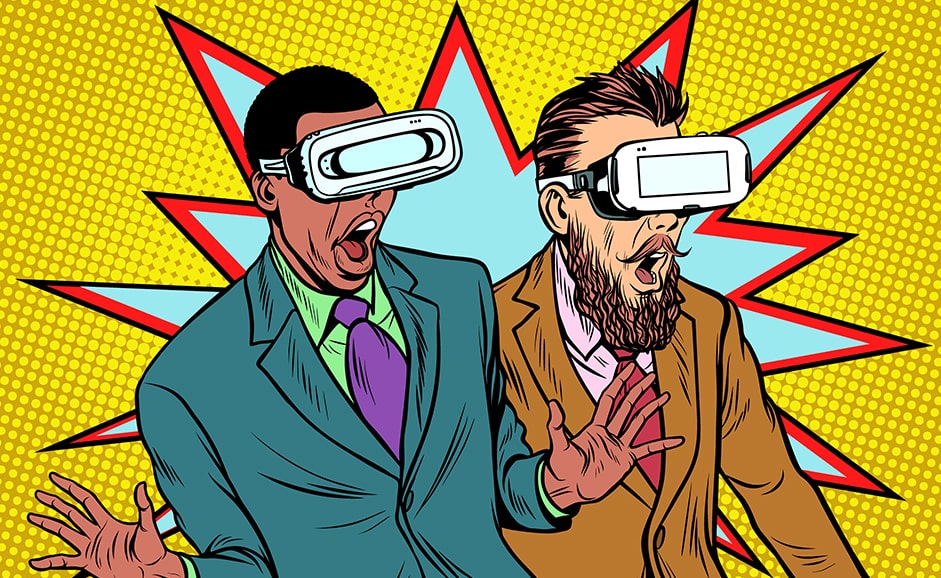 Metaverse has gained massive attention from everyone. Meta and other major tech players and business leaders are also following the trend. Have you imagined a virtual world where people work, shop, and interact with others, all from the convenience of their doors?
Meta is the nebulous concept that inspired the unique name and has been a trending topic of conversation. With Apple, Microsoft, and Google investing in the metaverse, it's no wonder this modern technology will be an $80 billion market by 2024.
The recent news shows that Qualcomm launched around 100 million funds aimed at augmented reality and virtual reality technologies to jumpstart the metaverse. Additionally, Gartner predicts that about 25% of people will spend time in the metaverse for shopping, entertainment, education, work, social media, and more by 2026.
We wondered what metaverse means for the future society and how it will change the business world.
What is Metaverse?
Metaverse is making a significant shift in how to interact with technology. Like cyberspace or the 3D internet, it's a shared virtual space where digital and physical realities converge. It's made possible by augmented reality, virtual reality, the internet of things, head-mounted displays, 5G technology, artificial intelligence, and spatial technologies. It's device-independent, meaning it exists when you're in the metaverse.
How is Metaverse Transforming the Business World?
The metaverse for business is evolving; this modern technology can change everything from eCommerce to social media and real estate.
It is estimated to show a 47% CAGR growth. The growth is attributed to a surge in video gaming adoption and increasing consumers' preference for shopping for products. The metaverse is essential as it provides new ways for brands to collaborate and communicate with their customers anywhere in the world.
It even supports a virtual economy where users can leverage many activities, such as developing real business. Many business owners are investing in metaverse development services to provide completely new experiences to their ideal customers. For example, you can create and monetize recreational areas where others can open VR clothing stores, play games, etc.
You can easily earn money by using your skills as a builder through digital creation or by providing an architectural structure. Additionally, the advent of the metaverse for business has made it straightforward to conduct training sessions and business meetings in a remote working era.
Using a VR headset, you can sit at the same table with your colleagues to discuss crucial matters in an immersive environment. Once you finish the meeting, you can take off the headset and return to the real world. Additionally, metaverse enables you to be anyone anywhere in a realistic setting. It leads to improved ways of engaging customers to collaborate with others faster.
How to Move your Business to Metaverse?
Mark Zuckerberg said that it could take 5 to 10 years before the famous features of the metaverse evolve mainstream. However, aspects of the metaverse do exist. Virtual-reality headsets, ultra-fast broadband, and always-online digital worlds are up and running, though they're not accessible to all.
Businesses can step into the virtual world and benefit from their presence there, from small businesses to large companies. To become a pioneer in the field, you can follow some steps to transition your business to the metaverse:
– Find the right platform
– Boost your online presence
– Develop AR/VR apps
– Focus on your target audience
– Focus on the experience
– Don't abandon old ways too quickly
– Remain adaptable
The metaverse uses non-fungible tokens and a virtual digital currency-enabled economy. The metaverse refers to an open digital space where users can play, socialize, and work through a personalized avatar. Like a video game, users can live their virtual lives as they usually do online through an increasingly better experience.
Metaverse is a virtual space that welcomes users like social platforms have done on the internet. Building a profile online and interacting with other shapes, etc., but this time it's in immersive 3D environments.
Top Metaverse Platforms
There is an essential distinction between metaverses like centralized and decentralized. A centralized metaverse is operated and owned by a business, which implies all information and assets users hold and control. Moreover, a decentralized metaverse means there are no single owners; users interact with it via a public blockchain wallet.
The Sandbox: Developed by game studio Pixowl, The Sandbox is a sandbox game. Studio Pixowl launched this game in May 2012 for mobile phones. It was released for PC on Steam in June 2015. An Ethereum-based gaming metaverse enables users to create, use, monetize, and sell their virtual reality NFTs.
It uses SAND, a native crypto token, to power the in-game economy. It has become popular with companies and celebrities buying digital land to develop experiences or own digital real estate. 
Decentraland: Developed by Argentinians Ari Meilich and Esteban Ordino, Decentraland was developed in 2015. It's a 3D virtual world where users can buy digital plots of land on the NFTs platform through the MANA cryptocurrency, which uses the Ethereum blockchain filling crypto taxes.
Decentraland enables users to purchase and sell digital real estate. It also lets users play games and interact with other users in the digital space. The interactive apps and in-world payments use two different tokens for various purposes. 
Crypto Voxels: Powered by the Ethereum blockchain, Crypto Voxels is a virtual world. It enables users to buy and sell art galleries and develop stores. The metaverse is designed to resemble the virtual world with building infrastructure and streets that users can create and purchase. They can also rent the land parcels, embed video, audio, and images, add and remove blocks, etc.
Somnium Space: This virtual space enables users to build customizable, programmable, and independent VR experiences within its connected world. Somnium Space is the Ethereum-based metaverse that owns the NFT marketplace, where users can purchase, trade, and sell game-based assets. By integrating modern technology like blockchain, users are allowed to monetize their VR experiences to build a world.
Metaverse has transformed how humans interact into something remarkable, resulting in increased efficiency across various business sectors. Many blockchain-based metaverses are operating on VR and AR technologies to enable users to interact with the virtual space.
Top brands are investing in VR and cloud computing to anticipate the metaverse industry's expansion. It indicates that the metaverse potential is about to be unleashed in recent years along with many possibilities, especially for those curious to explore the digital space.
Gaurav Kanabar is the Founder and CEO of Alphanso Tech. This India-based IT Consulting company provides Cryptocurrency Exchange Script, music, and video app development services to individuals per their specific demands. Besides this, the founder also loves to deliver excellent content helping readers to have deep insight into the topic. Thanks, Gaurav!
 Subscribe for
Weekly Stories