Payment trends to be aware of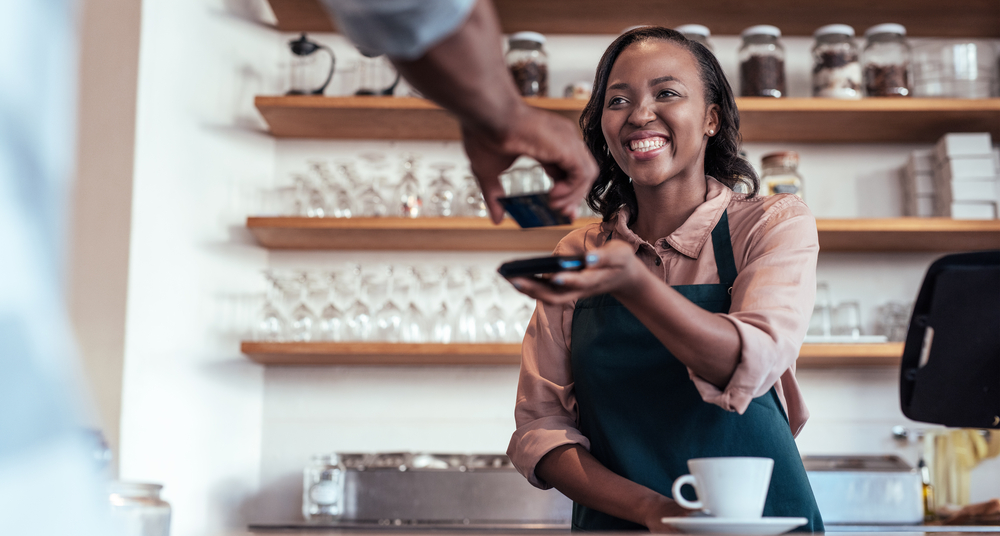 As you know, Telecoming has been a specialist in mobile payment since 2008. If we have learned something in these years, it is that the payment moment is a very tough battle. Our industry has always work to increase conversions (it does not matter if we are talking about the digital or physical sale) by enjoying the purchase without worrying about the payment.

The evolution of the sector goes through understanding some trends that are coming into force. Here there are two that we recommend following closely.
POS terminals evolve
According to the latest report from our partner Juniper Research, the market volume managed by POS terminals will exceed € 17.3B in 2026 compared to € 14.8B in 2021.
In the last report, there are six types of POS terminals:
Classic: it is the POS that only processes payments. We are really used to it. 

Mobile: those that use hardware associated with a Smartphone to process a payment. They have supposed an essential revolution for those businesses that previously did not allow card payment. This model will grow in number by 56% in the next five years.

Contactless: it is rather a function incorporated in the POS terminals and allows processing payments without contact.

Smart: they are the most advanced POS, with functionalities that go beyond payment processing, such as inventory management, data, camera, …

Biometrics: are those that allow you to start the payment with fingerprint or biometric data. They have the greatest capacity for growth because they are universal, and everyone has a biometric signature.

Soft: these are apps or software that turn any device into a POS. It is perhaps the technology with the most significant impact in the payments' industry. 
Buy Now, Pay Later
This trend is key to the growth of any type of business. We are seeing players with a lot of weight entering a market traditionally exclusive to banks and financial institutions.
BNPL solutions allow for lightening payments to users and improving e-commerce conversions. In addition, they increase the average ticket for digital purchases and lower the cost of user acquisition. Psychologically, the fractional payment helps to increase purchases and to retain the user. According to data from the latest Juniper whitepaper, BNPL's industry will reach $ 995M worldwide in 2026, + 274% vs 2021. In 2026, 24% of the world's e-commerce transactions will be paid with BNPL solutions, counting 1,500 million users (vs 340 M in 2021). Almost nothing.
Do you want to be up to date with payments and other monetization technologies? Subscribe to our blog!
 Subscribe for
Weekly Stories