Say hello to the new Infoempresa website!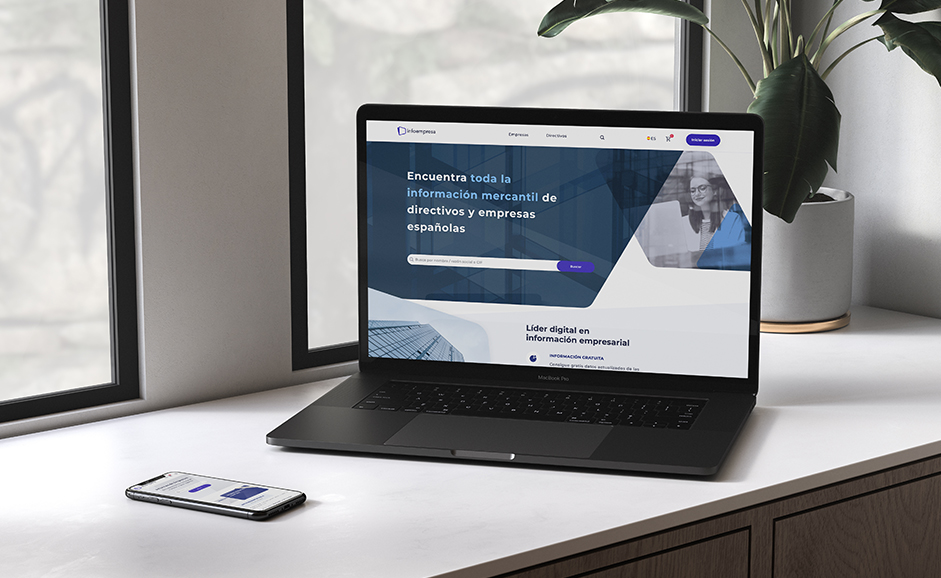 Today Infoempresa launches its new website! Infoempresa.com is the digital leader in business information, where you can find all the financial details of Spanish companies and directors.
This digital platform was created in 2014 to simplify access to financial reports of companies and executives operating in Spain. Since then, it has been committed to the sector's development and innovation, helping users find all the commercial data they need.
The new Infoempresa website presents the recent brand identity in blue. It also integrates a more accessible and complete company profile and different financial reports with information from official sources. In addition, it allows users to access the profiles of companies and executives with activities in Spain and create personalised notifications to keep updated on any corporate movement.
In short, Infoempresa has chosen a cleaner and more intuitive design so that professionals can conveniently get all the information they need.
Have a look and visit Infoempresa.com.
 Subscribe for
Weekly Stories