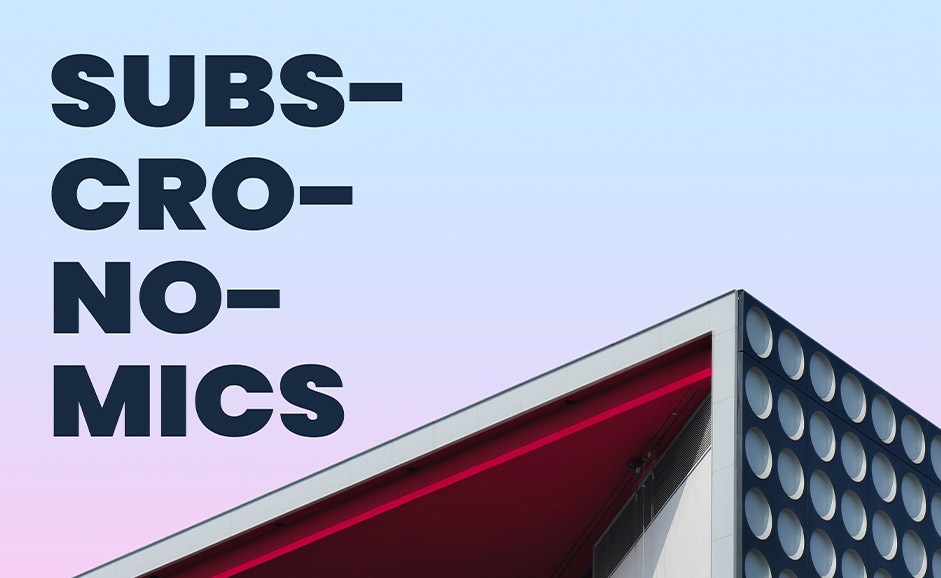 Technology has driven business models based on subscriptions. The Economic Theory of Innovation and social changes have promoted a new movement: SUBSCRONOMICS. It is a term used to define the crucial role that technology has in models based on recurring revenues.
Here's how and why this term comes up.
Let's step back
The theory of the Economy of Innovation supports that economic growth is not driven by the accumulation of capital, but by the capacity for innovation, promoted by knowledge and technology. It is a theory issued by Austrian economist Joseph Schumpeter in 1942. It is based on the fact that evolution, entrepreneurship and technology are the main engines of economic growth.
On the other hand, the subscription business model is a business revenue structure in which the customer pays a repeated amount regularly to enjoy a product or a service. It was born in the XVII century for publications, and today it is used in many industries. The main advantage is that a single sale becomes a regular sale and therefore a constant revenue stream. This commercial model reduces customer acquisition costs and guarantees loyalty to the brand and the service.
By merging the Innovation economic theory and the popular trend of moving into a subscription-based business model, we have come up with the term Subscronomics.
Welcome to the recurrent economy & society
Subscronomics is not limited to the digital environment; it is a model suitable for any industry. The modern society welcomes this trend driven by significant changes in consumer consumption models.
On the one hand, ownership is no longer a need – We don't want to own, we just want to enjoy. This reduced need for possession has open the door to an urgent desire for unlimited enjoyment. On the other hand, our leisure moments are shorter and more spontaneous, so we look for products with these characteristics. This insufficient time for leisure has created several moments for lighter entertainment.
We are hyperconnected, and we want network-accessible products. We have become constant consumers of digital, but also analogic services. Our continuous movement has forced the development of devices to maintain a liquid consumption, anytime, anywhere.
Finally, users accept to pay affiliation to services in exchange for a more extensive offer than ever. Because we don't want to decide, we want everything, and that's why we're willing to pay. Subscriptions multiply consumption occasions but reduce all the purchase decisions into a single moment of commitment. Moreover, everyone prefers to enjoy than to decide, that is a fact.
So, welcome to the recurrent economy. Welcome to Subscronomics.