Telecoming chosen as a 2021 Red Herring Top 100 Europe Winner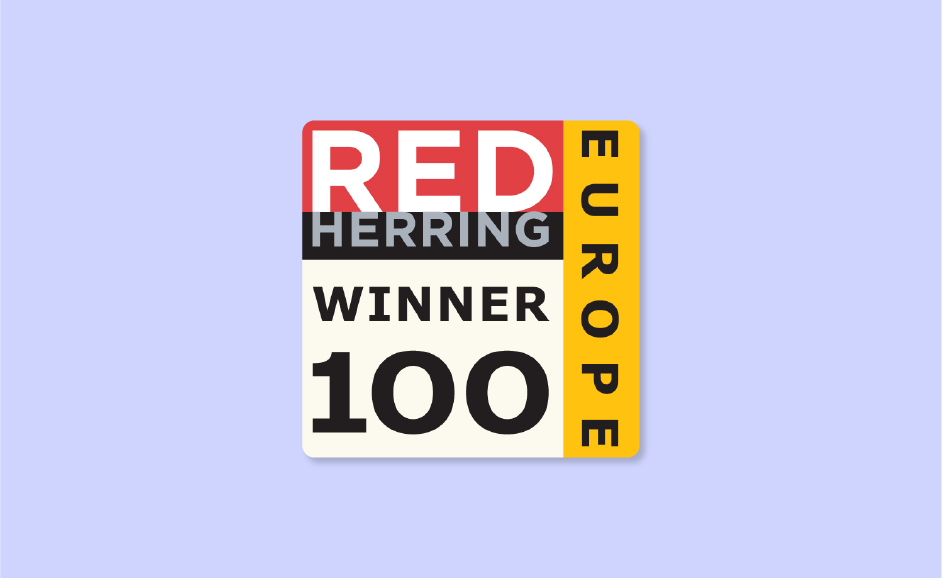 Exciting news to share today! Telecoming has been selected as one of this year's Red Herring's Top 100 Europe Winner. Out of thousands of submitted companies, the American editor named Telecoming a 2021 Top 100 Europe Winner and added us to a group of prestigious alumni.
This acknowledgement recognizes Europe's leading private companies and celebrates these organizations' innovations and technologies in their respective sectors.
The Red Herring Top 100 Europe brings together outstanding entrepreneurs and promising companies. It selects the award winners from approximately 1,200 privately financed companies each year in the European Region. Since 1996, Red Herring has kept tabs on these up-and-comers. The European list has become a mark of distinction for identifying promising start-ups and entrepreneurs. Red Herring editors were among the first to recognize that companies like Alibaba, Facebook, Google, SalesForce.com, Skype, SuperCell, Spotify, Twitter and YouTube would change how we live and work. Thousands of the most interesting and innovative companies have graced the Top 100 list over the years.
"In 2021, selecting the top achievers was no small feat at all," said Alex Vieux, publisher and CEO of Red Herring. "In fact, we had the most challenging time in years because so many entrepreneurs have crossed significant milestones so early in the European tech ecosystem. But after much thought, rigorous contemplation and discussion, we narrowed down our list of hundreds of candidates from across Europe to the top 100 winners. We believe Telecoming embodies the vision, drive and innovation that define a successful company. Telecoming should be proud of its achievement, as the competition was fierce."
We thank Red Herring for this recognition and the entire Telecoming team that makes each of our successes possible. We will continue working with excellence and rigour to keep our organization on such a prestigious list. Let's go for it!
 Subscribe for
Weekly Stories