Telecoming wins Silver at the Corporate and Financial Awards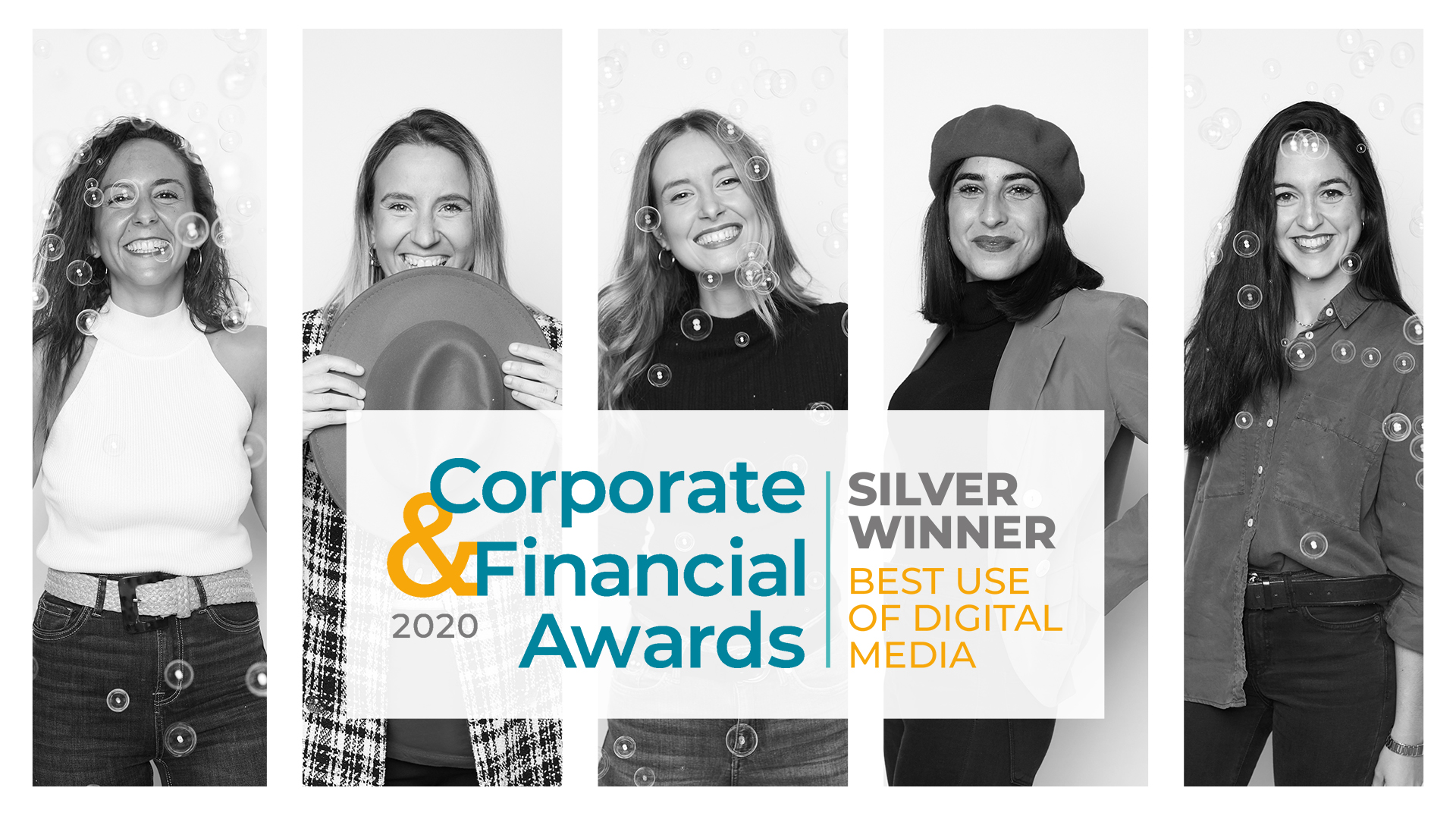 We are proud to announce the receipt of silver recognition at the Corporate & Financial Awards 2020 in the category of Best Use of Digital Media.
These awards celebrate excellence in all aspects of corporate communications, and the winners reflect those exhibiting best practice efficient communications.
Telecoming has presented its internal TV channel, launched to inform, inspire & engage a high-performance team. Our Comms team chose digital TV to engage a mobile-native audience used to enjoy video content.
For Telecoming's communication team, it has been an honour to represent Spain with this project. According to Miriam Fernández, Events & Internal Brand Manager at Telecoming: "We were looking for a creative channel to involve a modern and digital team into the corporate strategy by communicating different topics: business, people, events… Each content needs a different tone but all need to be understood. Orion TV was the perfect channel to boost our internal comms strategy". 
Communicate Magazine is a trade publication dedicated to the UK corporate communications community. Its focus is on how companies engage with their stakeholders: the press, investors, employees, regulators, the supply chain and the communities in which they operate. The influential journal runs several awards covering different topics around corporate communications from investor relations and digital stakeholder engagement to employer brand management and internal communications. 
"The insight, problem-solving and strategies from this year's winners have proved that now, more than ever before, companies need to focus on insightful, strategic and creative communications. Today's winners may have taken home a Gold, Silver or a Bronze. Still, it's truly the skillsets and talents communicators have that means they have never been more important to business, whatever the challenge" says Brittany Golob, editor in chief of Communicate magazine.
We are not going to stop here! Telecoming's comms team will continue innovating to enhance our most precious audience: the talents forming our company. We are grateful for this recognition, which motivates us to continue surprising people with new content, channels and formats.
Subscribe for
Weekly Stories