Carlos Sanchiz, AWS: "The story of our business in Spain cannot be understood without Telecoming as an innovative and demanding customer".
Today on Telecoming's blog we are pleased to have the collaboration of Carlos Sanchiz,  Manage Solutions Architecture at Amazon Web Services (AWS). Sanchiz talks about the evolution of the sector and tells us about the challenges that the technology ecosystem will bring.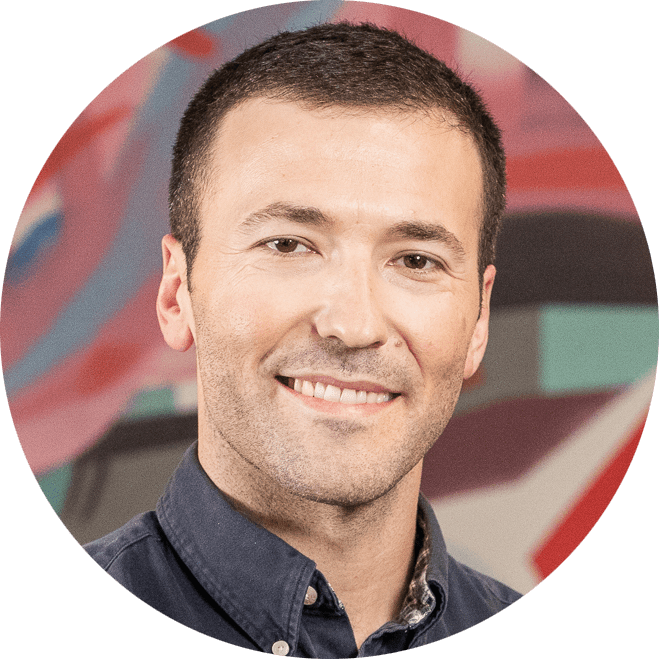 After your 13 years of experience in the development of cloud infrastructure services, how would you describe the evolution that AWS has undergone during all this time?
We are clearly experiencing an unprecedented technology shift these days, and it is happening at a fast pace – much faster than anyone could have anticipated. The AWS Cloud enables companies and organizations to focus on what differentiates them, and delegate undifferentiated heavy lifting tasks to AWS.
To me, it is a fascinating story of which I am very grateful to be part of, especially knowing that there is still so much ahead of us. An infrastructure that was initially used by a small group of pioneer companies and software developers has grown to the point of being used by millions of customers worldwide.
In the beginning, there was a lack of knowledge around the AWS cloud in general, a new paradigm that was both different and attractive at the same time, due to its agility, flexibility, cost and global scale.
But eventually, the cloud became the new normal in any digitization process, system renewal, operations streamlining and, ultimately, to further improve the overall competitiveness of companies. And currently we are in a phase where most companies have a transition plan to the cloud.
There is no compression algorithm for experience, and through all this time, AWS has been accelerating its pace of innovation, expanding our services focusing on what customers tell us matters most.
You affirm that the systems offered by AWS are mainly based on security, being you must in each product, how do you manage to give this guarantee to others?
At AWS, everyone is responsible for security. We have internal work dynamics that reinforce our culture where safety is "priority work" (job zero).
Our security teams are deeply engaged with the new services and feature development from the beginning. A highly collaborative (as opposed to oppositional) culture when it comes to security reinforces the trust between service and security teams.
We know that you have a large number of partners on AWS, but we would love to know how you would define us. What has the Telecoming project meant to you?
One of the great opportunities that working with AWS has offered me is being able to meet and collaborate with companies like Telecoming. Earlier, I spoke about the evolution of the AWS cloud over these years. The story of our business in Spain cannot be understood without Telecoming as an innovative and demanding customer, one of those pioneers who decided to trust on the pay per use model of cloud computing from the beginning.
I would like to highlight one of our latest stories together, which I believe perfectly defines our relationship and the business vision and technological capabilities that Telecoming demonstrates as a company. In 2019 the technical team led by Juan Calleja and Adrián Gallegos contacted AWS to explore the possibility of launching a new project using container technologies. After some enablement sessions with their technical teams, and just a few months later, Telecoming had built a solution on AWS container services (Fargate) to launch about 30,000 containers per day to quality test its digital services.
In a nutshell: AWS creates highly scalable, efficient and secure services so that clients like Telecoming can focus on what truly brings them value, in this case improving the quality of their web portals and optimizing their investments. Working with and learning from Adrián and Juan, along with all their teams is always a real pleasure. Their vision and their technical capabilities are out of question.
What do you think will be the main challenges in terms of technology and innovation that SMEs will face in the upcoming years?
In summary, cloud adoption in 2020 constitutes a unique opportunity for Spanish SMEs to accelerate their innovation and digital transformation processes and place themselves again on top of the global competitive landscape.
By migrating its information systems to the cloud, apart from optimizing costs and gaining agility and flexibility, SMEs will have direct and affordable access to the most advanced technologies of the Internet of Things, analytics, big data, machine learning or artificial intelligence, currently used by companies of much larger size and capacity. Also, AWS cloud technology opens SMEs new expansion opportunities in any country in the world.
In this new context, SMEs will be able to innovate by integrating disruptive processes that will boost their competitiveness and growth.
The establishment of a specific, internal culture driven by senior management, the availability and access to digital talent (both in-house and external) and the conception of a more agile organization formed by small execution groups, appear as essential requirements and change catalysts that bring great results.
Cloud adoption will also allow the digital acceleration of SMEs to be accompanied by a better efficiency in total technology costs and information security management, as well as in the compliance of their regulatory obligations.
The Telecoming team would like to thank Carlos Sanchiz for this wonderful collaboration in our blog.
 Subscribe for
Weekly Stories