Iconic liveries that shaped the history of Formula 1 car design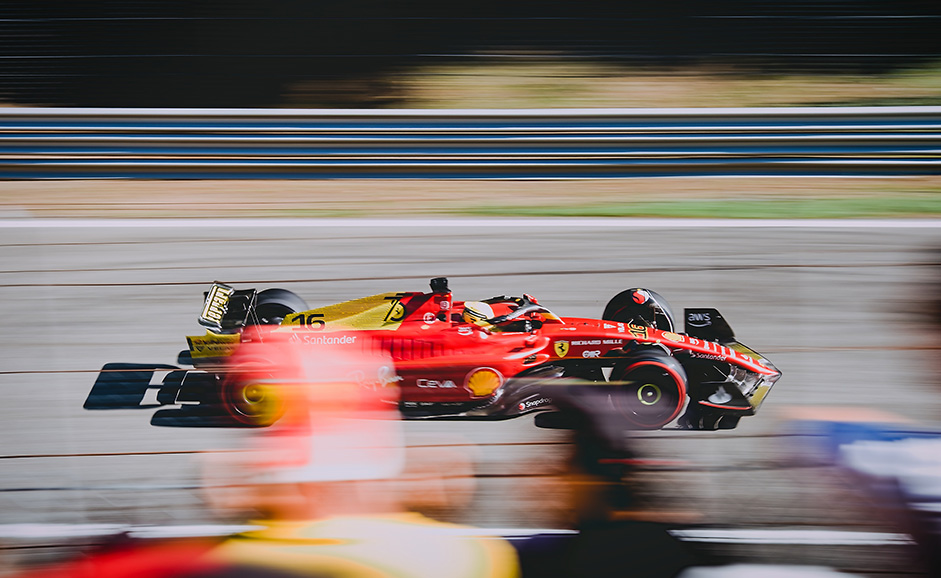 From the first autos to today's modern racing cars, the world of Formula 1 has been a battlefield of creativity, innovation, and advertising. As leaders in monetizing mobile services for the sports industry, we recognize the increasing importance of F1 car design as a powerful marketing and sponsorship tool. Today, we have decided to analyze in our blog the exponential evolution of one of the world's most innovative and sophisticated fields of design, Formula 1.
The first F1 cars were simple and unsophisticated regarding technical and graphic design. In the 1950s, cars were mainly grey or silver, with some details in red or blue. Sponsors were scarce/low, and the few that existed usually appeared as small stickers on the car's sides.
First sponsors
In the 1960s, sponsors began to see the advertising potential of Formula 1. Teams started displaying the logos of famous brands such as Marlboro, Gulf (that comes back in 2023 with Williams), or Shell on their racing cars, and designs became more colourful and eye-catching. Aerodynamics also became essential, introducing spoilers and other elements to improve speed and grip.
The beginning of iconic designs
In the 1970s, racing car designs became more iconic and recognizable. Sponsors also evolved by being more creative, with advertising campaigns that used Formula 1 as a platform to reach a global audience. Lotus, McLaren or Brabham had some of the most emblematic racing teams' designs of the time, combining functionality with aesthetics.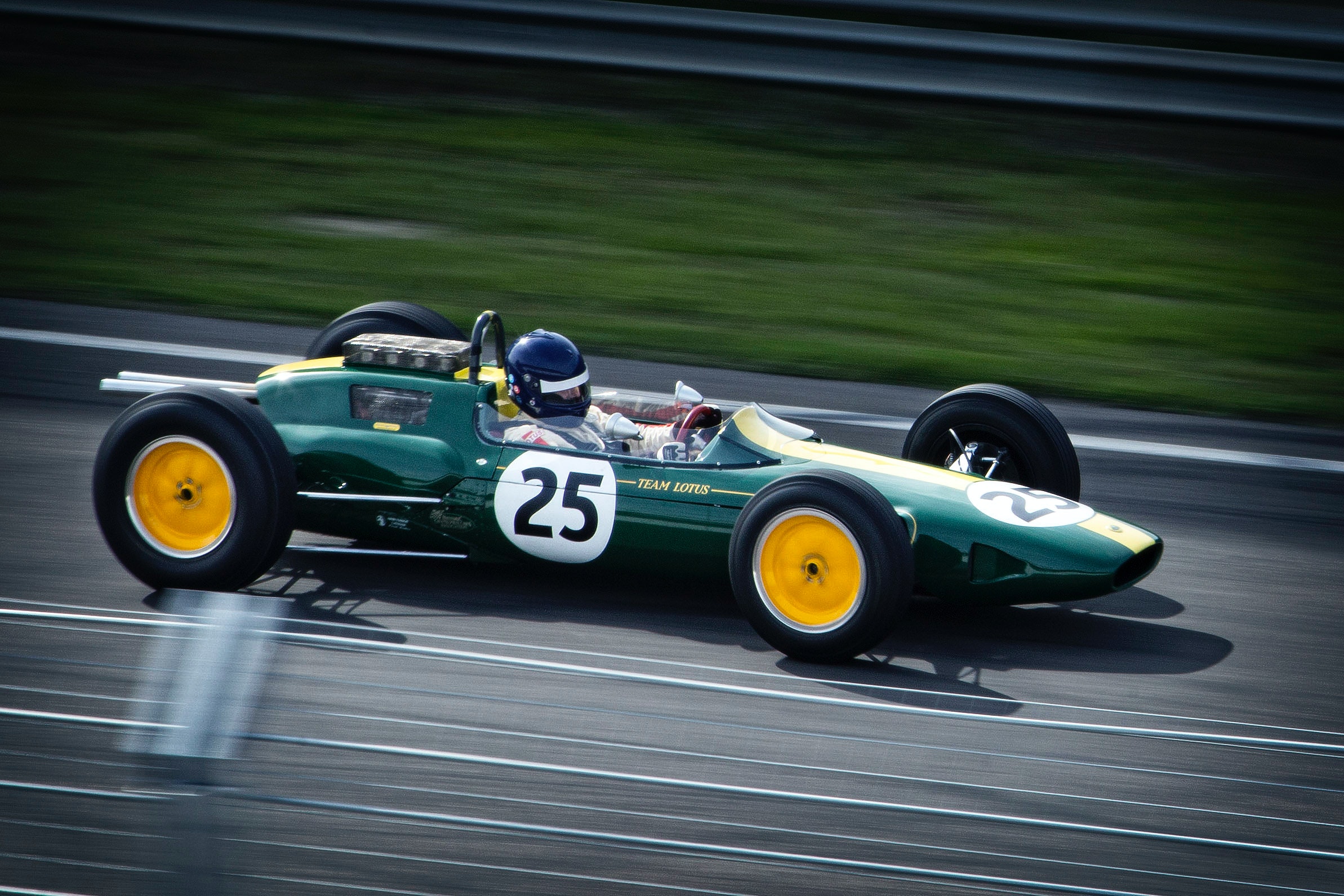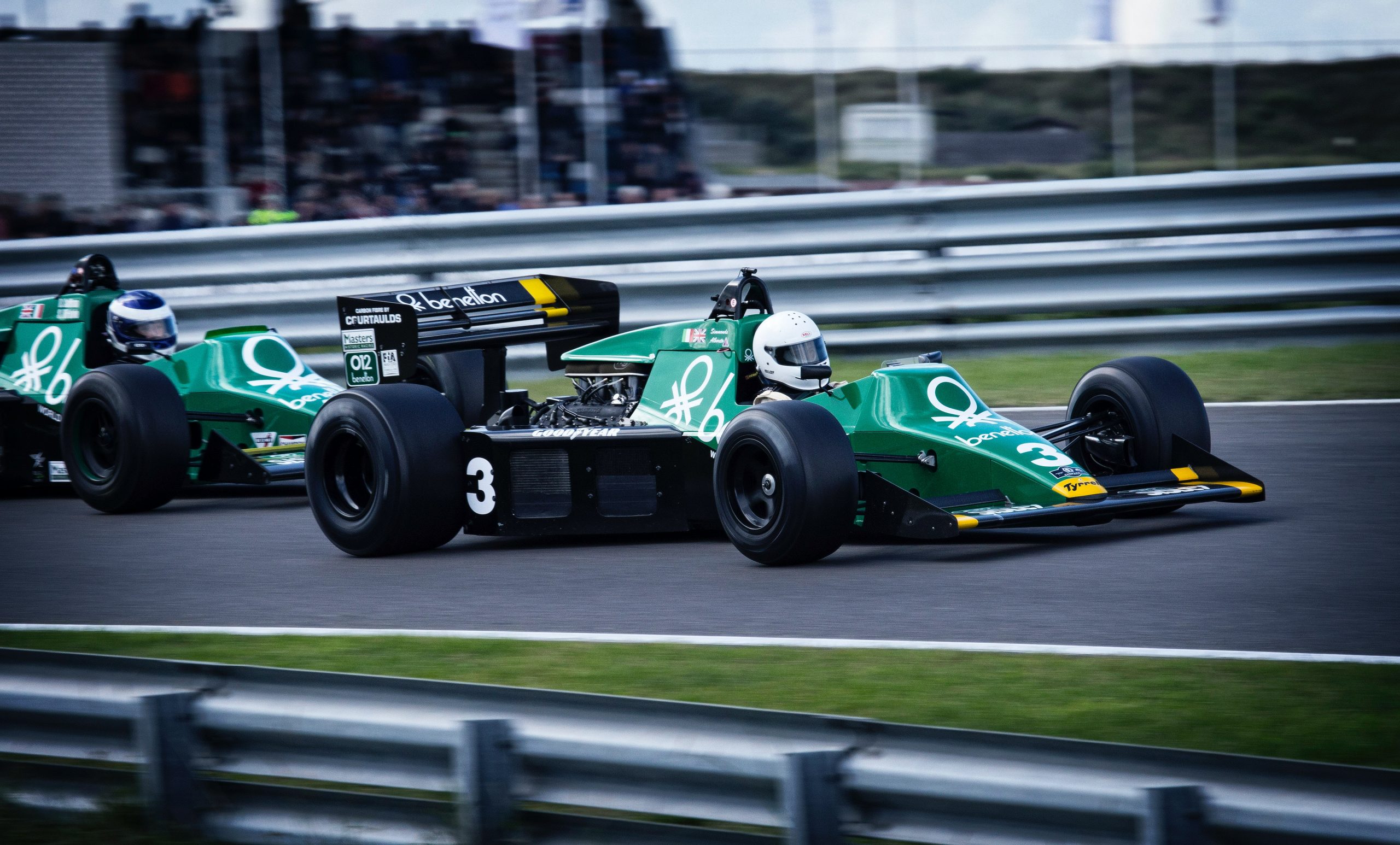 The Lotus 72, designed by Colin Chapman, was one of the most successful Formula 1 cars ever. Its wedge-shaped design, with a high nose and a low tail, was revolutionary for its time and influenced many cars after it. The car was sponsored by John Player Special, a brand of cigarettes when it was still permitted, giving it its iconic black and gold livery.
With the design of Gordon Coppuck, the McLaren M23 was driven by some of the most significant drivers in Formula 1 history, including Emerson Fittipaldi, James Hunt and Nikki Lauda. Its sleek and simple design, with a red and white uniform, became an icon of the 1970s. The car was sponsored by Marlboro, a brand of cigarettes which gave it its distinctive red and white style.
The Brabham BT44 car, created by Gordon Murray, was driven by Carlos Reutemann and Carlos Pace in the 1970s. Its distinctive "lobster claw" air intake and sleek design made it one of the most recognizable cars of its time. The car was sponsored by Martini, which gave it its iconic blue and white palette.
These are just a few examples of the iconic designs and sponsors that have made Formula 1 such a fascinating and innovative field for design and advertising.
Technology and advertising
In the 1980s, technology and advertising merged in Formula 1. Teams began to use more advanced materials, such as carbon fibre, to improve the resistance and lightness of the cars. Designs became more aggressive and futuristic, with increasingly large and complex spoilers. Sponsors also became more sophisticated, with advertising campaigns that used Formula 1 as a platform to launch new products and services.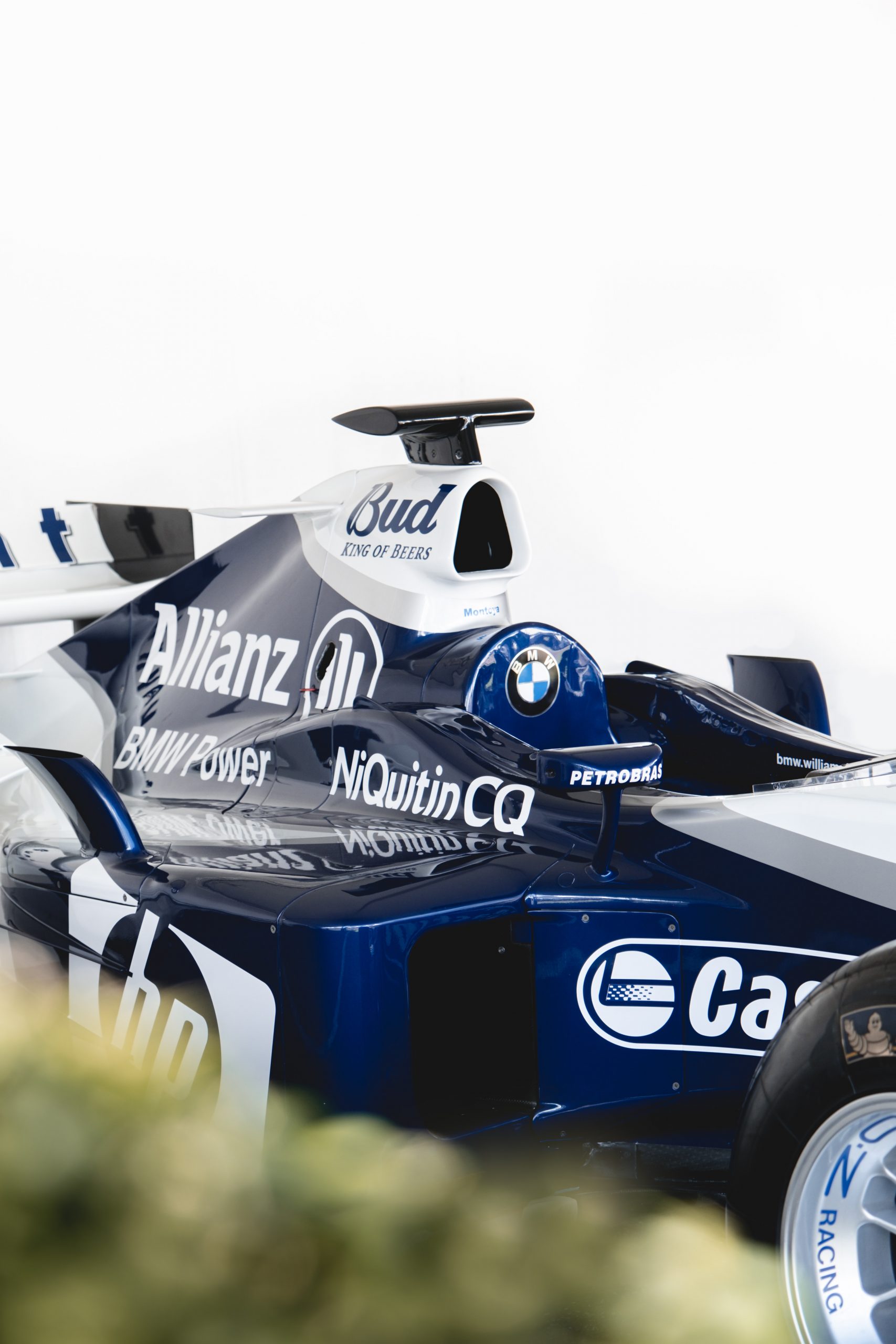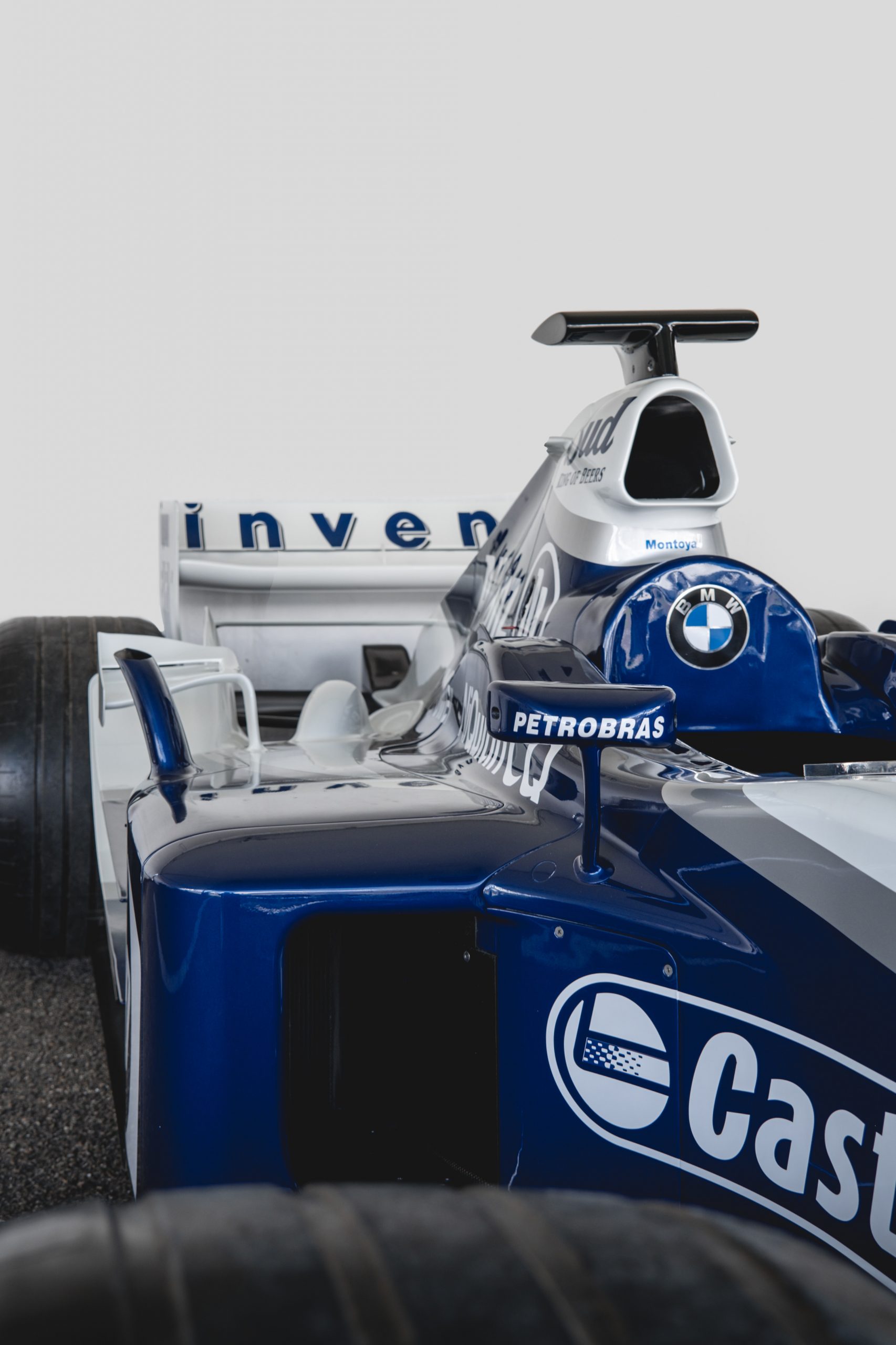 For example, the Mercedes W05 Hybrid, designed by Aldo Costa, Geoff Willis and Paddy Lowe, was driven by Lewis Hamilton and Nico Rosberg in the 2014 Formula 1 season. It was the first car to use a hybrid power unit, which combined a V6 turbocharged engine with an electric motor. The car's sleek and futuristic design, with a silver and green livery, made it one of the most distinctive cars of the decade. The car was sponsored by Mercedes-Benz, which used the competition to showcase its technological prowess and promote its brand.
Today, F1 racing cars are true technological and advertising works of art. Designs are increasingly complex and sophisticated, with spoilers, deflectors, and other elements that improve aerodynamics and speed. Sponsors are numerous and creative, with advertising campaigns that use competition as a bridge to reach a global audience.
From the earliest days of racing to the present, Formula 1 has been a showcase for the latest advancements in technology and design and a battleground for the world's most recognizable brands. The history of liveries in Formula 1 is a story of innovation, imagination, and commercial strategy, and it will continue evolving with each season, surely driven by the latest Artificial Intelligence and technology trends.