Laure de Lataillade, GESTE: "I believe that solutions like Dpay can encourage the monetization of news".
Laure de Lataillade is the GESTE's CEO, the Online French Publishers Association. Telecoming has been operating in the French market for a long time and is part of the association that works to develop the digital economy of the publishing industry. In 2019, we launched Dpay to promote secure payment on paywalls, since the monetization of digital readers is one of the challenges that all media face globally. Laure de Lataillade talks about these and other complexities in this interview for our blog.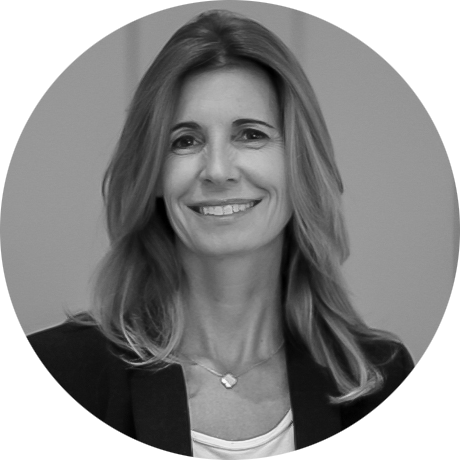 First of all, let's talk about GESTE and the projects you are working on…
GESTE is an organization with more than 30 years old that brings together players of the publishing and digital content industry: online press, digital and audiovisual media, music platforms, mobile and voice services, … We all work together to exchange, learn, understand and find operational answers to common problems. 
At the same time, GESTE plays an essential role in raising public authorities' awareness about the challenges of publishers' economic development and digital regulation. We, therefore, come to influence legislative and regulatory debates. In our workshops and round tables, we discuss the issues related to new media and new uses (video development, podcast, business models, advertising…), from technical solutions, tools, to the legislative environment.
This year, we published two white papers (one on the data role in the business model of publishers and the other on digital audio). We also launched with POOOL the Observatory Digital Media Review , analyzing the behaviour of paid readers. And, with the AFMM, we will organize, in the fall, the "Basis of DCB". We have the same objective: the creation of a sustainable and equitable digital ecosystem.
 
How do French media face the challenge of monetization?
Media are in a paradoxical situation: their digital audiences are 5 to 10 times higher than the offline, but they find significant difficulties in monetizing them. They had to try and combine different marketing methods for a long time. Most digital content publishers have diversified their business models. The majority present a combination of the following types of monetization:
Online advertising: for a long time, the internet's dominant source of income, it has funded free access to content and services. Digital advertising now exceeds the turnover of traditional advertising media (TV, posters, press). Falling advertising prices and GAFAs competition have led many publishers to reconsider their strategy to limit their dependency on this type of monetization.
Paid: long marginalized on the internet, it is now a priority strategy for many publishers. Subscriptions offering recurring incomes are often the priority. The one-shot purchase provides an additional income which nevertheless remains marginal.
 Freemium: the combination, within the same media, of free and paid content. In practice, this is the choice of most of the mainstream news media. Main interest: it allows to pilot the production strategy by promoting free or paid content according to the economic potential of the moment (advertising or subscription).
The second source of revenue for publishers is paid subscription to the consumer: it is now an overriding strategy for many publishers. This has some advantages indeed: direct contact with the digital reader and therefore the possibility for the publisher to develop a "qualitative" relationship to count on regular revenues and keeping down the dependence on advertising incomes.
A study published in early 2020 by Mind Media reveals a 28% increase in the total number of paying readers between 2018 and 2019. Four publishers now have more than 150,000 pure digital subscribers.
 
How are online publishers innovating?
Technology has somehow brought to the same level all types of content and offer, increasing the competition. In this context, publishers are taking up the permanent challenge of adaptation, submitting new services and new editorial formats (video, podcasts).
Engaged in this conversion process, with the correspondent investment, publishers didn't hesitate on joining forces: PassMedia, therefore, answers the need for breaking free from social connectors who share the data market. It allows publishers to ally themselves around a shared identification brick (single login). Digital users can now connect to a lot of media sites and secured applications by only identifying themselves once, during the very first visit. A dozen French media groups are participating in this project, and this system will gradually become widespread.
PassMedia device goal is to ensure user comfort by letting them reading articles from a screen to another. We encourage digital users to create an account on info sites via PassMedia instead of Facebook or Google Connect buttons. Connected visitors will allow the media to understand their reading habits better as well as to offer them advertising and targeted offers eventually. The press intends to do like Facebook and Google when the future of the advertising cookie is threatened.
 
Do you think technology can help the industry? Solutions like Dpay impact the payment process, what do you think about these tech proposals?
As in many other industries, I think technology is going to be a catalyst for the digitalization of the sector. Different solutions have been developed to improve media conversion rates. Innovation in the payment process has been essential to transform many markets. I believe that solutions like Dpay can encourage the monetization of news in France and other countries in Europe.
 From Telecoming we thank Laure de Lataillade for her participation in the blog. 
 Subscribe for
Weekly Stories