Learn how data management tools can benefit your business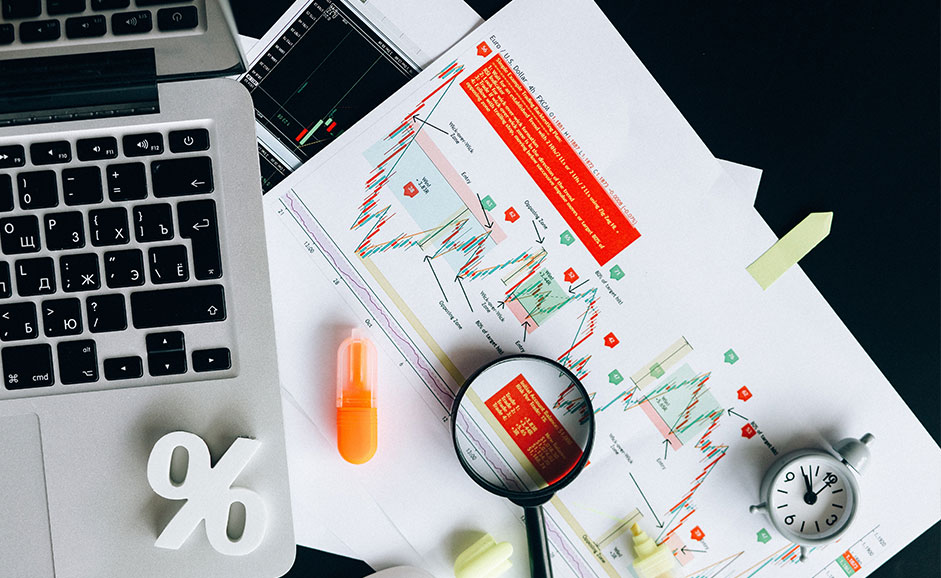 Launching a new business and supporting its growth is never easy. You have to be both visionary and strategist. You have to focus on the big picture without losing sight of the fine details that will make the image real. You have to balance immediate needs with long-term goals.
Finally, this means that if you want your business to survive and grow, you must be both strategic and pragmatic. And to pull that off, you also have to be exceptionally well-organized. The good news is that you are not alone in managing the massive amounts of data businesses accumulate. A host of technologies exists to help you optimize your company's processes for storing and organizing data.
The Importance of Data Storage and Organization
No matter the industry, data are the life's blood of any business. Data help document business activities, encapsulate internal performance and external market trends, and facilitate decision-making.
However, the sheer volume of data generated and used by growing companies can quickly become overwhelming without the proper storage and storage methods. In other words, if you want your data to have meaning and utility, it cannot simply be a chaos of disconnected and disorganized metrics.
The proper technology, used well, will help you turn disorder into order and draw actionable insight from what was once a meaningless morass of data points.
Data Storage
When you're attempting to grow your business, the last thing you need is to be constantly on the hunt for critical data. Instead, drawing on the information resources you already have is far more efficient and productive than trying to reinvent the wheel at every turn.
This means that secure and accessible data storage is a must for your organization. Fortunately, you have a range of options for storing your data. They might include traditional physical storage systems, such as hard drives and thumb drives, or online storage solutions, such as cloud-based systems.
Online storage solutions are often better suited for the modern business environment, particularly if you have a geographically distributed team or employees who work remotely sometimes.
A good data management platform can allow your employees to securely access the information they need whenever and wherever they may need it. The result of such accessible data storage is often a more efficient and productive workforce, better overall performance, and an enhanced customer experience.
Organizing Data
As important as data storage, the tools and processes you use to organize your data may be even more critical. After all, you can have an Everest of great information at your fingertips, but if you don't know where or how to find exactly what you are looking for, then all that critical content will be meaningless.
It would be best to cultivate a well-organized data warehouse that supports efficient data mining. In other words, your data needs to be stored or warehoused so necessary information can be extracted, or mined, efficiently and on-demand. This might include the ability to search database content by keyword, type, or creation date.
Adobe, for instance, offers page extraction software, which allows you to view, store, or organize single pages or series of pages from large PDF documents. This ensures that employees will be able to access the content they need without having to parse large volumes of content.
Data Analysis
Storing and organizing data is only half the battle for a growing business. You also need to be able to understand and use that data effectively. Once again, technology can be a powerful ally in this process. For example, artificial intelligence (AI) and machine learning technologies effectively analyze massive customer and market data volumes.
These analyses can then be used to formulate service solutions, product development strategies, and operating processes that enhance the customer experience and drive overall profitability. The result is more efficient and effective decision-making, problem-solving, and growth planning.
In conclusion, data are critical to the success and longevity of any business. However, data are especially critical during a company's growth phase. Technology can play a vital role in effectively collecting, storing, organizing, and analyzing massive volumes of data. Cloud-based solutions, for instance, can enable businesses to securely store data, making them accessible whenever they are needed, regardless of where employees and stakeholders may be located. Similarly, organizational tools enable employees to parse literally billions of data points in mere seconds through automated data mining. This gives them the ability to extract from even the most massive databases precisely the information they require. Similarly, AI systems and machine learning facilitate strategic planning and problem-solving by formulating evidence-based solutions derived from the effective analysis of internal and external data.
Miles Oliver, a writer from the US with a background in business, has written this amazing post. Thanks, Miles!
 Subscribe for
Weekly Stories