The Emerging Sportech Opportunity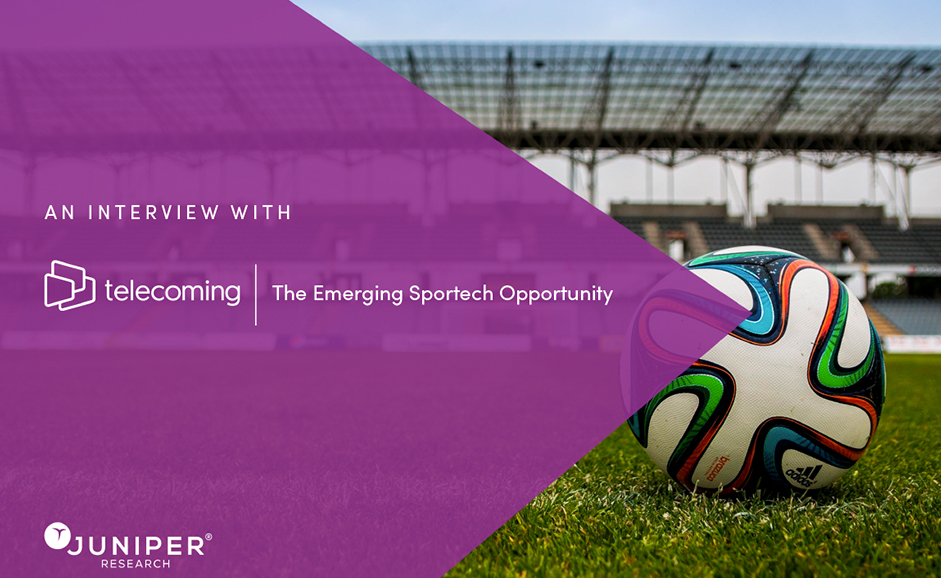 Juniper Research interviewed Patricia Peiró, Chief Strategy Officer at Telecoming, to discuss the changing landscape of fan engagement in sports and the role of mobile devices in creating a more immersive fan experience. Our CSO emphasized the potential for sports clubs and brands to leverage the mobile ecosystem and capitalize on fans' emotional connection, double-screen consumption habits, and creative affinity. The mobile economy presents new opportunities for sports organizations to monetize their communities through channels like mobile consumption. Direct Carrier Billing (DCB) was highlighted as an ideal payment model, offering simplicity, security, and high penetration rates.
The interview also touched upon the significance of technology in transforming the fan experience. She mentioned the continued growth of mobile consumption, driven by the increasing number of mobile subscribers and smartphone connections. Mobile devices have become an integral part of fans' lives, providing exclusivity, entertainment, information, and a sense of belonging. Integrating technologies like AR, VR, the metaverse, and AI can enhance user experiences, personalize content, and deliver immersive experiences in the sports industry.
Juniper highlights Telecoming's unique position in the mobile fan engagement market, emphasizing our expertise in monetizing mobile audiences and developing official experiences for sports clubs.
Overall, the interview with Patricia Peiró provides insights into the evolving landscape of fan engagement, the importance of mobile devices, and Telecoming's expertise in delivering immersive experiences and monetizing mobile audiences in the sports industry.