4 Vital Steps to Create a Killer Content Strategy for Your Business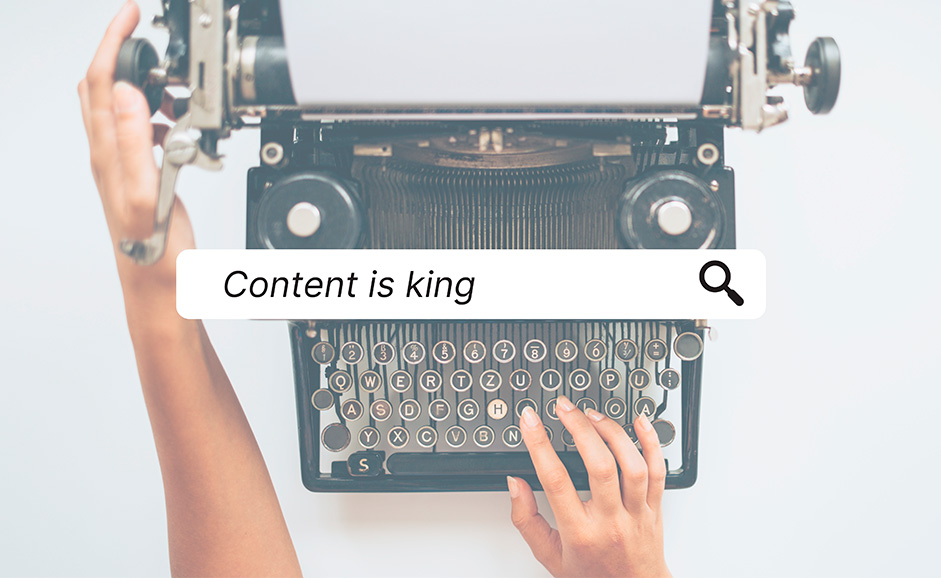 It seems that it's not possible to build up a brand's online presence without a proper content strategy. After all, content is king and the currency that represents your brand's value for the customers.
Besides, everyone is creating content these days. According to HubSpot, 70% of companies invest in content marketing nowadays, and 78% of brands have teams of one to three content specialists. Besides, almost 40% of marketers say brand growth is not possible without content.
But what does it take to create an exceptional content strategy that would put your brand above others? Here are some vital steps for you to follow!
Set SMART Goals
Every digital marketing strategy starts with setting goals. Your goals will define your target audience, the nature of your content, types, and the topics you will cover. 
The key point here is to avoid setting elusive and unclear goals. Instead, it would help if you focused on precision, effectiveness, and access to resources. And the SMART goal-setting model will help you with that.
According to the SMART model, the goals should be:
   Specific– focus on a particular area of improvement.
   Measurable– have a set of metrics that would define the goal's success.
   Assignable – have a person who would be responsible for achieving the goal.
   Realistic – have a bunch of resources that would help achieve the goal.
   Time–bound– focus on a specific deadline.
With SMART goals, it's essential to focus on something concrete. You should also consider the resources. If the goal is too big, and you don't have the budget for the content to achieve it yet, break it down into smaller objectives and work on them separately.   
Define Marketing Channels You're Interested In
The next vital step is to figure out where you would like to upload your content. You can choose one or several channels depending on your goals. In general, there are three content distribution channel types:
   Owned– all channels that belong to your company (a blog).
   Earned/Shared– channels, where you can upload your content, but all your uploads are regulated by the policies established by third parties (social media).
   Paid – these channels include PPC ads, sponsored content, influencer content,

social media ads, etc.
How to choose the right distribution channels for your content strategy? Here are a few things you should consider:
   Your target audience's content needs. This is the first criterion you should worry about when picking distribution channels. Who is your target audience? What are their demographics and psychographics? What are their core needs, and which content would answer them?
   Your budget. The next point for consideration is whether you have the money for a particular content distribution channel. For instance, writing a blog post could turn out less expensive than PPC ads or influencer marketing. Consider your options based on your budget.
   Your goals and message. Lastly, check whether the content distribution channel could help you achieve your goal. And, ask yourself, is this channel the right choice to deliver your message to the target audience?
It's possible to have several content distribution channels in your strategy. Just make sure your choice fits the characteristics mentioned above.
Create a Content Map
Once you have your goals ready and you've made a choice of the distribution channels, it's time to work on a content map.
A content map is an outline of your content strategy. It includes all content types you're going to create to achieve your goals. Try to coordinate it with the different stages of the customer journey.
The content map defines the journey through which your prospects will have to go through to become your customers. Respectively, each customer journey stage will be supported by different content types to push them further down the sales funnel.Using any type of CRM integrated with customer service software can help you track the customer journey from becoming an inbound sales lead to converting to a trial customer all the way to an engaged customer.
An effective content map should contain the following six elements:
A buyer persona 

that includes demographics (age, gender, language, location, job, income, marital status, education) and psychographics (values, goals, needs, challenges, influences). You can also include purchasing habits.

A sales funnel stage: that corresponds to your content marketing goals.
Different content types: based on the sales funnel stage.For instance, starting a blog and writing a blog post could turn out less expensive than PPC ads or influencer marketing.
Strategic topics and keywords: including main and secondary ones, assigned to each subject.
The publishing date for each content type.
The status indicating the stage of content development.
There are no specific requirements for a content map, and you can create one in any shape or form convenient to you. One extra recommendation you can find helpful is adding URLs when content is ready and published. This way, it will be easier for you to track the progress of your content strategy. 
Decide on Content Promotion Strategies
One more essential step to consider is the set of strategies you'll use to get more attention to your content. Here, you have multiple options. 
First of all, you can include paid content distribution channels as a way to promote your content.
Another content distribution channel you can use for promotional purposes is the social one. Particularly, you can hire an influencer to advertise your content through their social media channels or via a video on YouTube.
One of the most common ways to promote content is link building via guest posts (in the Telecoming blog, we are open to this type of collaboration). For instance, you can create a set of blog posts as a part of your content strategy and ask someone to promote it on their blog. In favour, you will add a link to their website on your blog. If you are not certain how to do this properly, there are many trusted companies, such as Get Results Link Building, that you can contact and discuss your link building strategy and future efforts in order to make sure you are on the right track.
When choosing websites for partnerships, try to focus on the ones that fit your profile and relate to your business and product. 
Thanks to this content strategy we have been nominated for the Corporate Content Awards 2021 as Best corporate blog and Best content-driven brand created community.
Our plan was based on designing an editorial strategy based on four pillars: give voice to internal talent, publish collaborative creations, show the expertise of our partners and communicate the latest news.
We want to make visible the work done by professional organizations, regulators, content creators and innovative tech developers who participate in our ecosystem. The objective is to enrich the content with interviews of relevant industry figures whose testimony is suitable to our audience.
So if you are interested in collaborating in our blog… don't hesitate to contact us!
In short, a solid content strategy is an important factor in the success of your digital marketing efforts. It can help build up your brand's authority and make your online presence more diverse.
To create a truly effective content strategy that works, you need to follow these four essential steps.
Set smart goals that will guide you throughout the process
Select marketing channels where you'll upload your content
Create a content map with content types that correspond to different sales funnel stages
Decide on the content promotion strategies that will attract more attention to your brand
After that, the journey isn't over. You have to continuously monitor your metrics and KPIs to adjust your content strategy as you go. Developing a content strategy is usually a trial-and-error process, but you'll figure it out!
Kristin Savage, content marketing specialist, has collaborated with our blog in this post.
 Subscribe for
Weekly Stories