6 Software Development Trends to watch out in 2021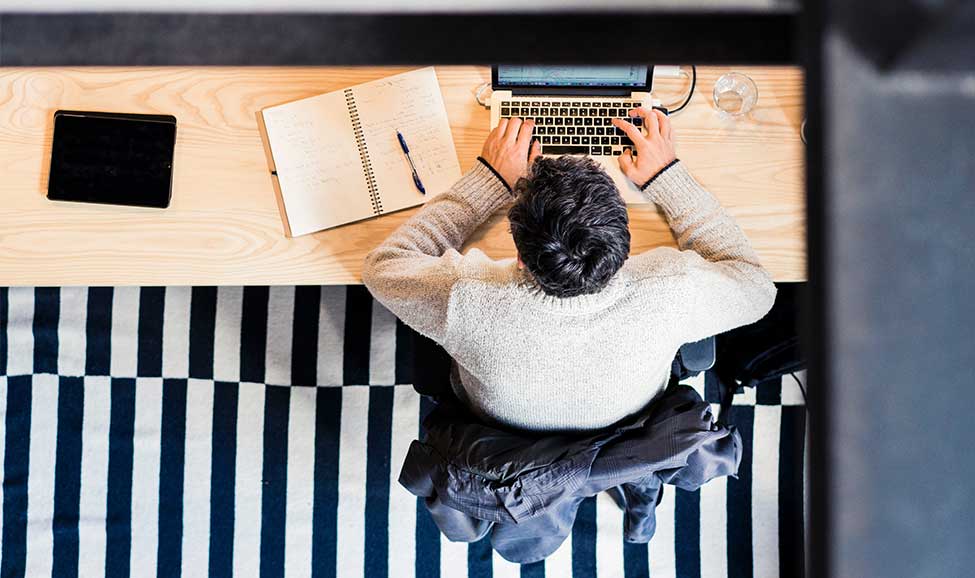 In recent years, the world has been evolving at a rapid pace. The discovery of the new technology is making easier our day to day operations. One of these technological advancements standing out was the introduction of the software. Businesses started using different software to enhance their day to day activities and take advantage of it.
With the software proving to be so crucial for many people, the need for software development has risen and is still snowballing. To make sure that they provide the quality and effective developments to the consumers, the software companies and developers have a close eye on what is happening in the technological world. An early indication of what to follow can help them adapt to the changes even if they are already prepared, and improve how they manage support and improve IT services.
After the unprecedented year of 2020 when people around the globe have gone through a lot, let's look forward to the software development trends that would be on the fore-front in 2021.
Cross-Platform Development: a fast solution
Along with you having a lot to do, your client will be more in a hurry to get their software development solution. To facilitate both you, the concept of cross-platform development would do wonders. Suppose you have to develop software for multiple platforms/operating systems. In that case, you will not have to make numerous efforts, as the single software you create can be used for more than one platforms, according to your choice. Since the cross-platform development will consist of the same code base for your media, there won't be a risk to your software's functionality and performance. The cross-platform development would attract the user because since the development time will be lesser, the development cost a cross-platform software will also be lesser.
The possibilities are endless with the Internet of Things
From now on, wireless is the new normal. The Internet of things technology will flourish more in 2021. Not having to get out of your bed to close the lights before sleeping at night, tracking the whereabouts of your belongings, the possibilities are endless. With more and more people wanting to use the IoT technology, they would require software to support the devices. That is where the IoT software developers come in. They will have to up their game if they want to progress in the years to come.
Helping companies to succeed with Minimal Coding
A large number of people are setting up their businesses as entrepreneurs. One of the major obstacles these new companies have to bear is lots of costs to get their business on the road. Among these costs, software to boost their business day to day operations and make them more efficient, can not be one. Stepping into 2021, the plainfield has been levelled for the start-ups to grow, thanks to the standard code development techniques. The low code development offers maximum work done by writing a fewer line of code. This technology considerably reduces the price of the software that you want to develop. Apart from quickening up the software development process and reducing cost, it also makes life easier for developers. The low code development offers, for example, drag and drop features to customize any interface.
Artificial Intelligence will be further developed
Having always been in the news, people finally understand the importance and the limits of what artificial intelligence technology can provide. Combining the concepts of deep learning, machine learning, and others, AI has been doing wonders for businesses' progress. It is already used in almost all industries like e-commerce, healthcare, education, and many others for automation in business operations and security. Both the businesses and the consumers are opting for Artificial Intelligence. The AI software will be even more normalized, and the cost is also expected to decrease, making it more available to people.
Progressive Web Apps: reducing loading time
A large number of people uses websites because of its accessibility. The progressive web apps idea has been put forth and used around the world. This experience will allow you to use your mobile app on your browsers to make you enjoy more efficiency in terms of flexibility, lesser data usages, and faster load time. As the businesses around the world are looking to create the utmost ease for the user, progressive apps are one way to contribute to their business success. Hence, it will be adopted more and more in software development processes by the software developers.
Mixed reality will improve the user experience
Very well-known and used for a large number of purposes like gameplay experience, training, education, and so many more; Augmented and Virtual reality technologies have now become a usual tech. Moving forward, people would prefer to experience a much-optimized form of reality. This is where mixed reality comes in, giving people the experience of both the augmented and the virtual reality. People can communicate with others, making life much easier. The application of mixed reality may include an enhanced real-estate experience, buying something from a store, healthcare training, and much more. People will opt for a hybrid option in the coming years, rather than having to choose between AR and VR.
In conclusion, a common factor in all these trends is that people want to gain maximum functionalities from the software. Businesses and people want to get multiple technologies, good user experience, and to save time.
Harper Torres, Digital Content Producer at Creative Ideator, has collaborated with our blog in this post.
 Subscribe for
Weekly Stories