Dircom 2023 Awards… Winners!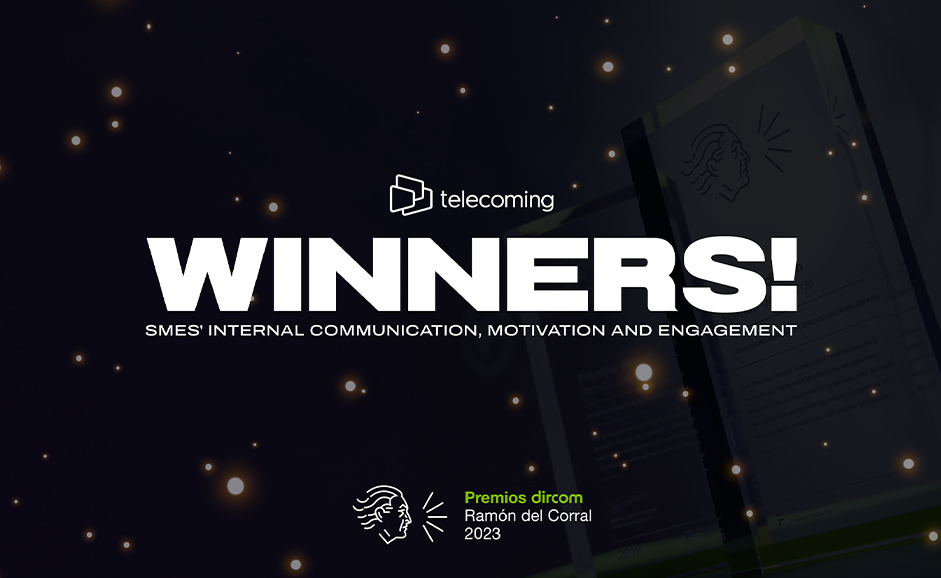 Yesterday, Tuesday, June 13, Madrid hosted the Dircom Ramón del Corral Awards gala. Telecoming was nominated in SMEs' Internal Communication, Motivation and Engagement category for "The Big Show", which gives its name to the winter 2022 internal event. The DIRCOM National Association promotes these renowned awards to recognize excellence and best practices in corporate communication.
The awards for the 27 existing categories were presented at the gala, so it is a real honour to return home with a Ramón del Corral award.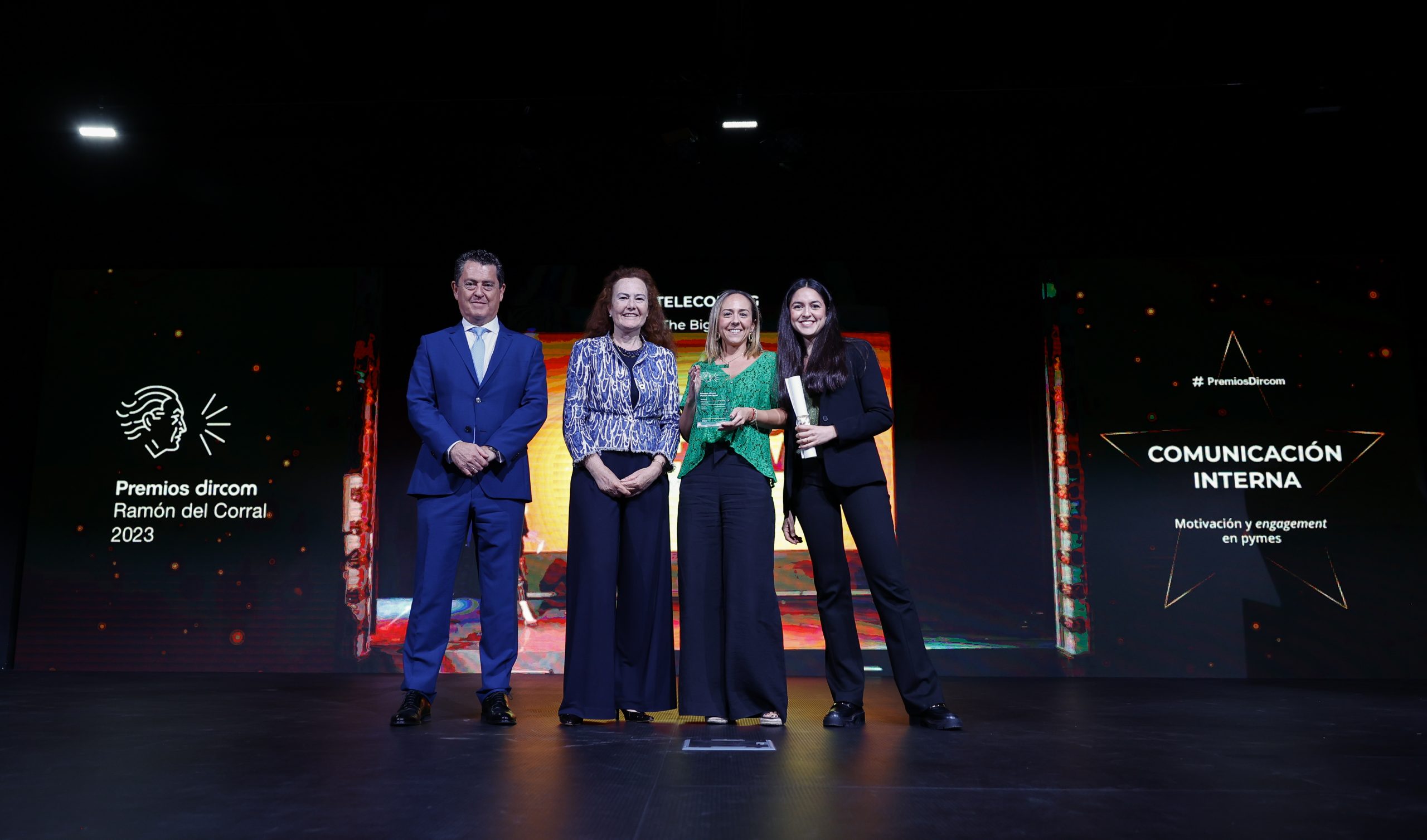 We organized The Big Show to transmit Telecoming's new strategic project and sportech spirit to our internal public. As part of the communication strategy planned for the launch, we decided to organize a kick-off event in which, in addition to showing the roadmap for 2023, Telecoming's talents could feel involved in every step the company undertakes from the beginning. We truly believe that knowing where we are and where we are going makes the team feel motivated and committed to our work daily.
The Communication team understands that, through experience, talents integrate messages better. If we can generate any emotion, we will remain in their memory; they will remember the story and, for sure, the message. The event, fully customized with the sports spirit, became a corporate show around the Super Bowl. The stage chosen was the Alcazar Theater, and we created all kinds of elements to set the scene as much as possible:
Mascot with specific equipment for the event

Cheerleaders with musical performances during the breaks

Show presenters

Invitations designed in a sports ticket format

Posters

Advertisements of our services during the break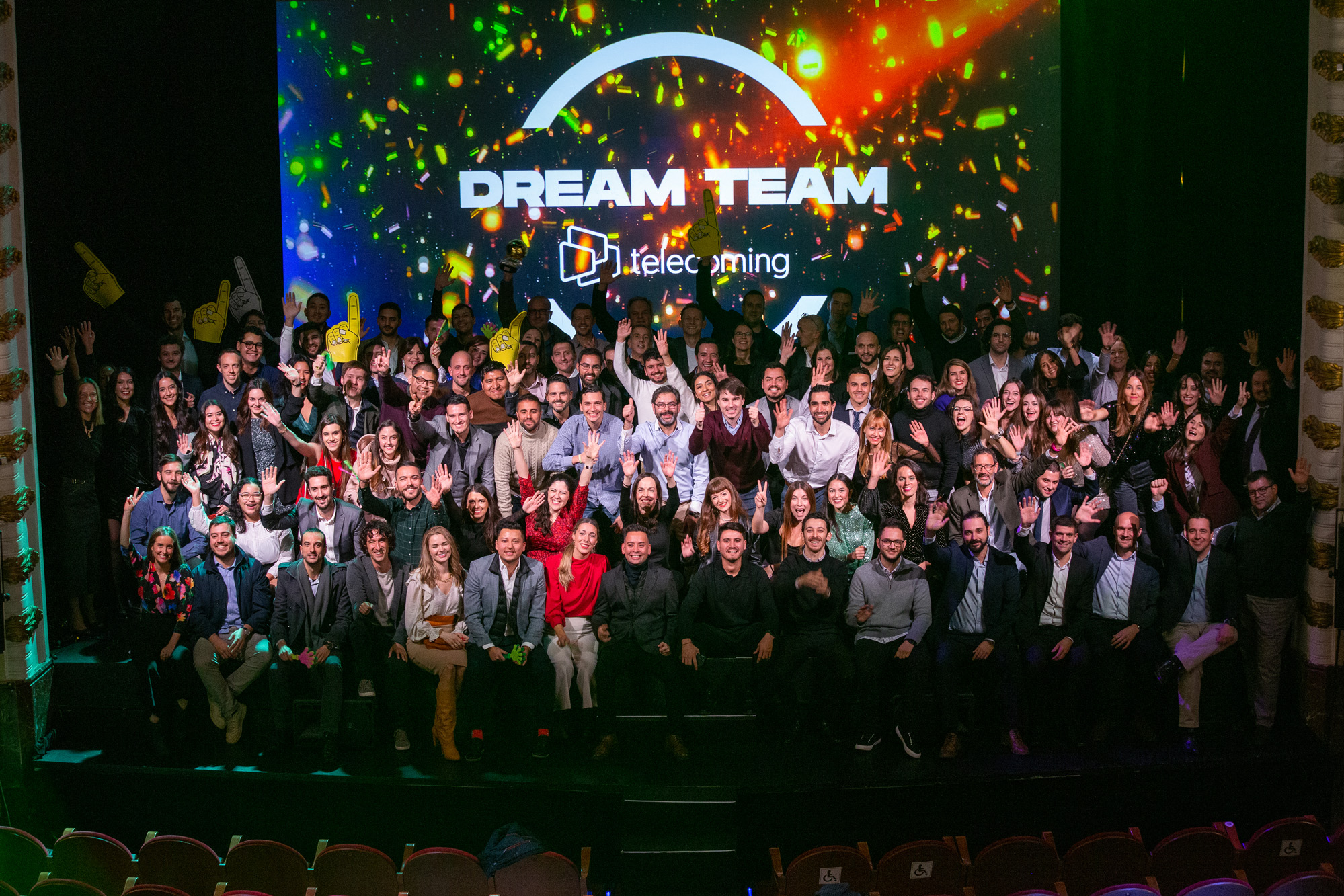 An acknowledgement like this recognizes the creativity, effort and enthusiasm with which we work Telecoming's internal communication. It is an area aimed at our teams, our most valuable audience.
We want to thank the organizers and the awards jury and, of course, thank all our team for making it happen!