It's all about communication!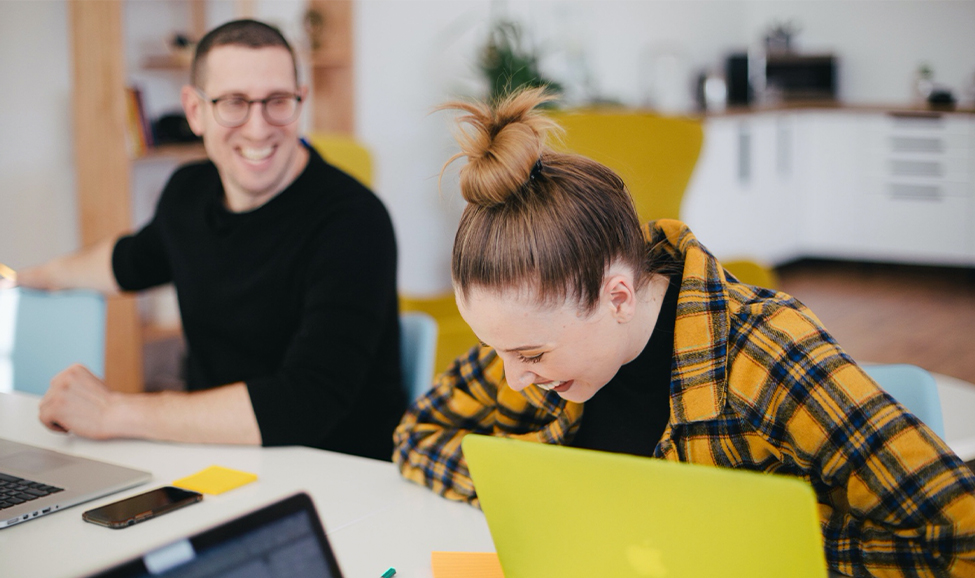 Communication helps to build a unique company culture, to set clear objectives and enhances employee collaboration. And for sure, it drives employee satisfaction and loyalty. So, let's talk about the importance of communication for businesses and the ways to improve it.
Why is Internal Communications Important for Business Growth?
According to experts, 60% of companies do not have a long-term internal communication strategy in place. However, having a detailed communication plan can benefit a business in different ways.
First, it improves company culture and improves performance. Only 23% of employers consider that their companies align employees' objectives with corporate purposes, effectively.
Besides, studies found that organizations spend 17 hours weekly clarifying unclear communications. This is an annual cost of $525,000 approximately, additionally to the cost of having teams that do not work aligned, reducing their performance.
Secondly, effective internal communications boost employee engagement and satisfaction.
Simple internal communications enhance employee productivity. If employees need to waste a few hours every day searching for the information they need to do their jobs, you've got a problem as an organization. When they cannot find business-related data and processes easily, their productivity will drop.
That's why it's essential to provide the employees with the right tools and channels that will boost their communications and enhance the overall data transparency.
Invest in the Right Team Collaboration Tools
Another necessary aspect of achieving good communication is to provide teams with the right collaboration technologies. Despite their name, project management tools are not created for project managers only. On the contrary, they are designed to be easy-to-use and fully customizable, so they can streamline employee communications and eliminate information silos.
That way, employees can communicate, share documents in real-time, discuss new projects on message boards, and track performance via dashboards.
In the sea of team collaboration tools, the goal is to choose the one that will simplify internal communications and centralize them under a single software. Some examples are Nextiva, one of the best-rated VoIP solutions, that unifies online meetings, virtual conferences with up to 250 participants, screen sharing, and file-sharing; or Meet, integrated into the Google suite of applications, or ZOOM, one of the most used platforms during the lockdown.
Fine-Tuned Employee Communications
It is basic to keep employee communication friendly and natural and to encourage employees to share innovative ideas around comms.
It is also convenient to schedule weekly meetings with the team. Frequent team meetings help to communicate goals and expectations, explain any shifts in the strategies, and keep employees informed about the latest company's achievements.
We hope these tips will help you make your team more agile and productive!
Emma Worden, Marketing Specialist, has collaborated in this post. 
Subscribe for
Weekly Stories