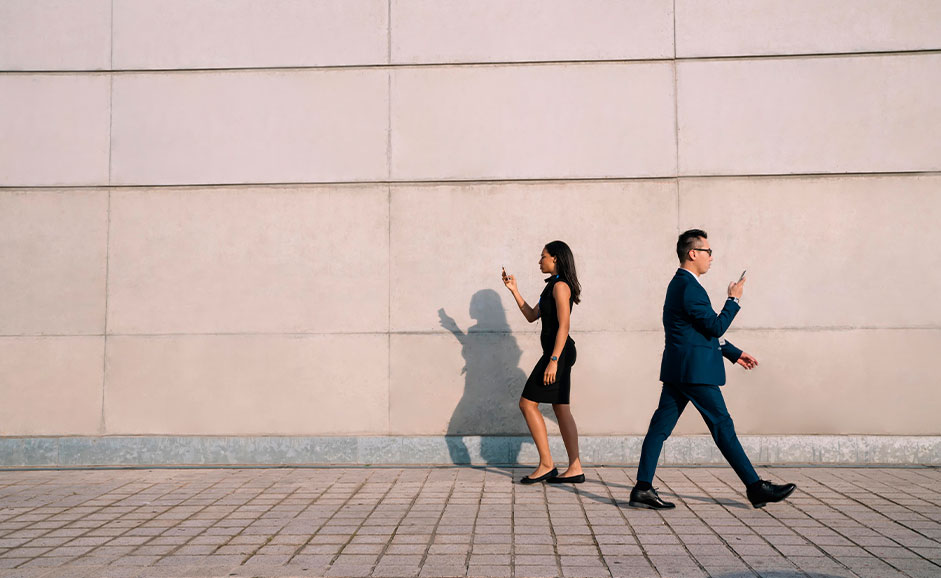 The payments ecosystem is constantly evolving due to the unstoppable digitalisation we have been experiencing in recent years. 
The pandemic has driven the rise of these new methods. Mastercard reported that 75% of all transactions in Europe are now contactless after 29 European countries lifted the cap on contactless payments. 
Experts consulted by The Economist consider that the proportion of cashless transactions reached levels they did not expect to see for another two or five years. We are right to think that we are heading towards a cashless society.
The

 digitisation of 

payments

: 

the

 new reality
As mentioned above, the COVID-19 crisis has led to a change in consumers' consumption habits and many companies' modus operandi. The "Global Payments 2020 – Fast Forward into the Future" report, elaborated by the Boston Consulting Group, points to three favourable trends: the shift to contactless payments, the growing adoption of digital wallets and the more widespread use of B2B payments. 
Given the uncertainty surrounding the still recent pandemic, the study reveals three possible revenue growth scenarios depending on the evolution of global GDP. See below.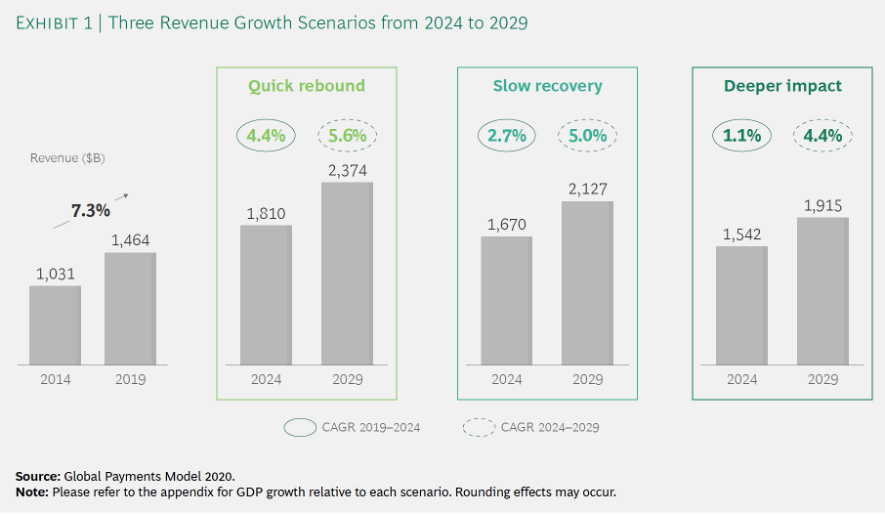 QR codes gain strength
Today QR codes have many functions globally (access, menus, information … etc.), both in developed and developing countries.
They are not new, but something very dramatic has had to happen for them to jump from the bench to the field. QRs are also an option to pay, and players like PayPal already offer it. They will be interesting to create a hybrid experience between the online and offline world.
Conversion to non-cash accelerates
A BCG survey revealed that from May to June 2020, many cash-loyal countries, such as Germany, Japan and Italy, saw cash usage fall by 30% or more. Other countries, such as Australia, Canada and the UK, moved even further away from cash.
 Why is this? There is a change in the mentality of consumers. There is more information that makes us convinced of the security of these transactions. In addition, there is greater accessibility thanks to the increase in the limits of contactless transactions. More and more merchants are accepting contactless payments.
Moreover, the success of digital wallets has been a decisive factor in the development of digital payments. By 2019, 901 million people worldwide had used this method to make payments. According to Statista, the number of users will soar to almost 1.5 billion by 2021, with a year-on-year growth of 11%. By 2023, the total number of people using mobile wallets will reach 1.7 billion worldwide.
At Telecoming, we follow in the footsteps of the digitisation of payments, taking part in this technological transformation.
 Subscribe for
Weekly Stories